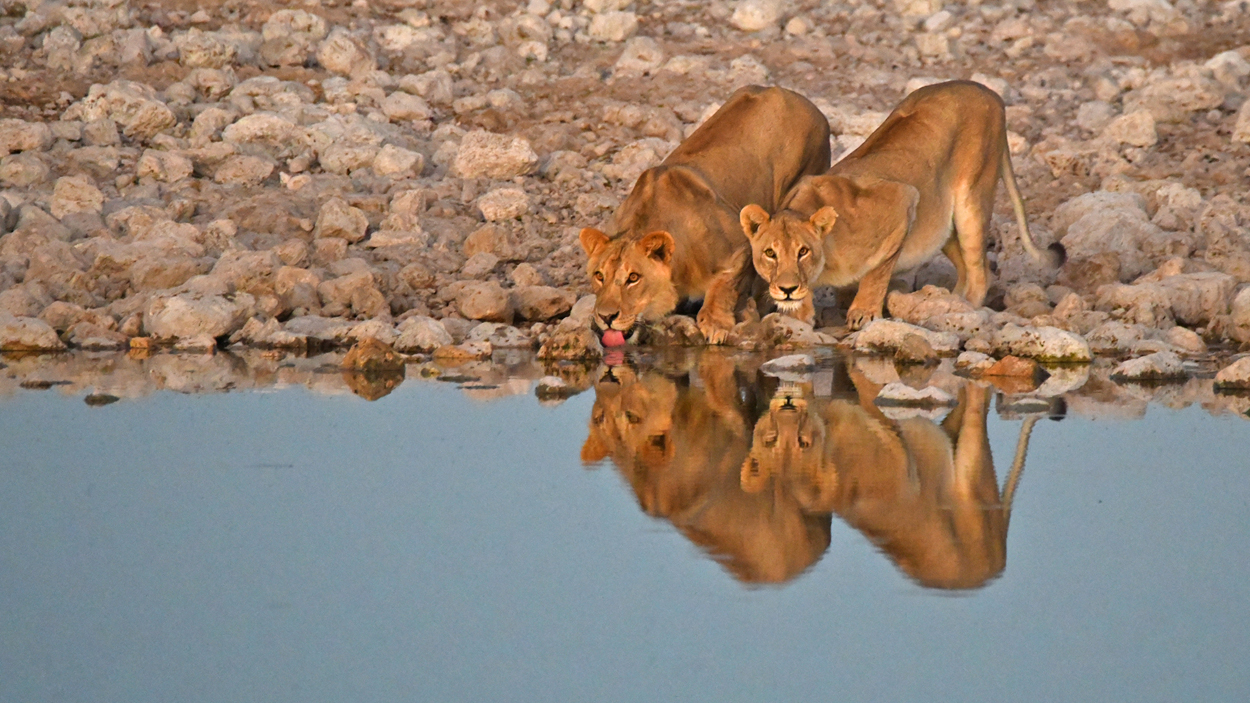 Scroll down for more pics. While lions are common sights in any big park in southern Africa, they're always amazing to see.
Etosha National Park has some very amazing waterholes build around the lodges. Perhaps the best in all of Africa.
One beautiful morning a pride of lions came by this waterhole while a happy bunch of tourists all clicked pictures and videos.
Etosha National Park - Namibia
June 2021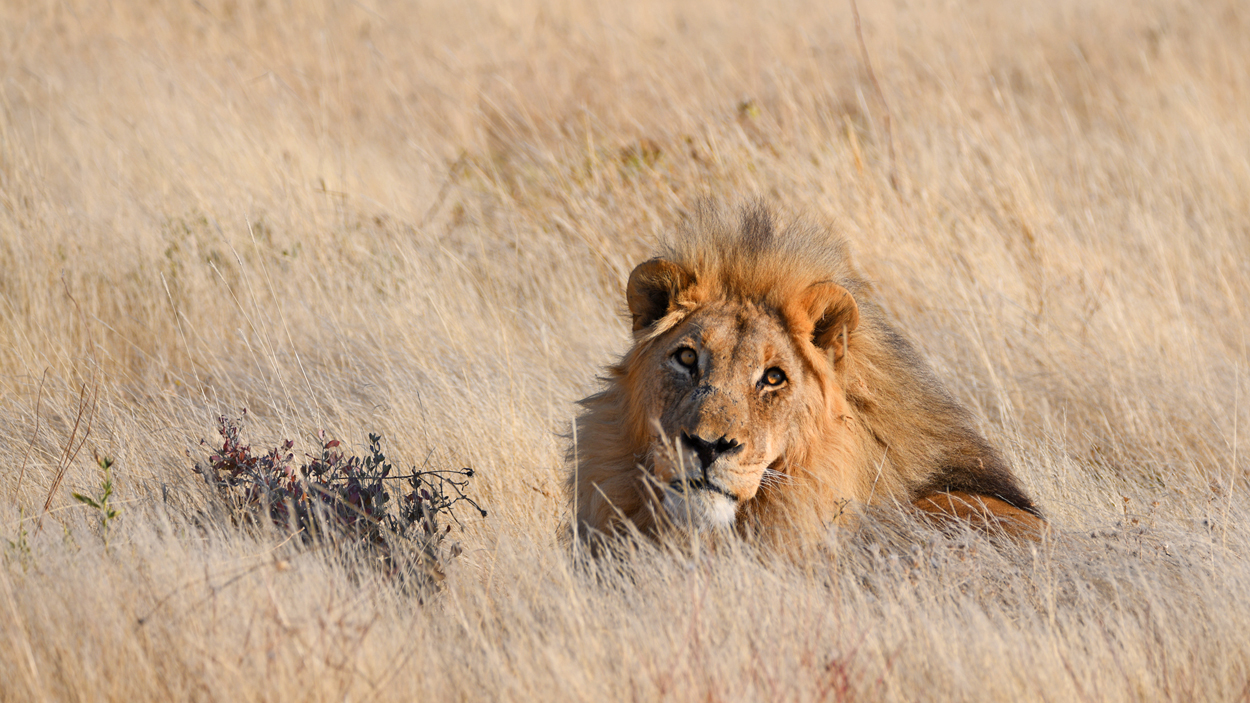 Big old male lion. It's rather sad as this guy was likely kicked out of his pride and now has to live alone.
It's very hard for a single lion to make kills, especially at his age. Still, such a majestic and amazing sight on safari.
Etosha National Park - Namibia
June 2021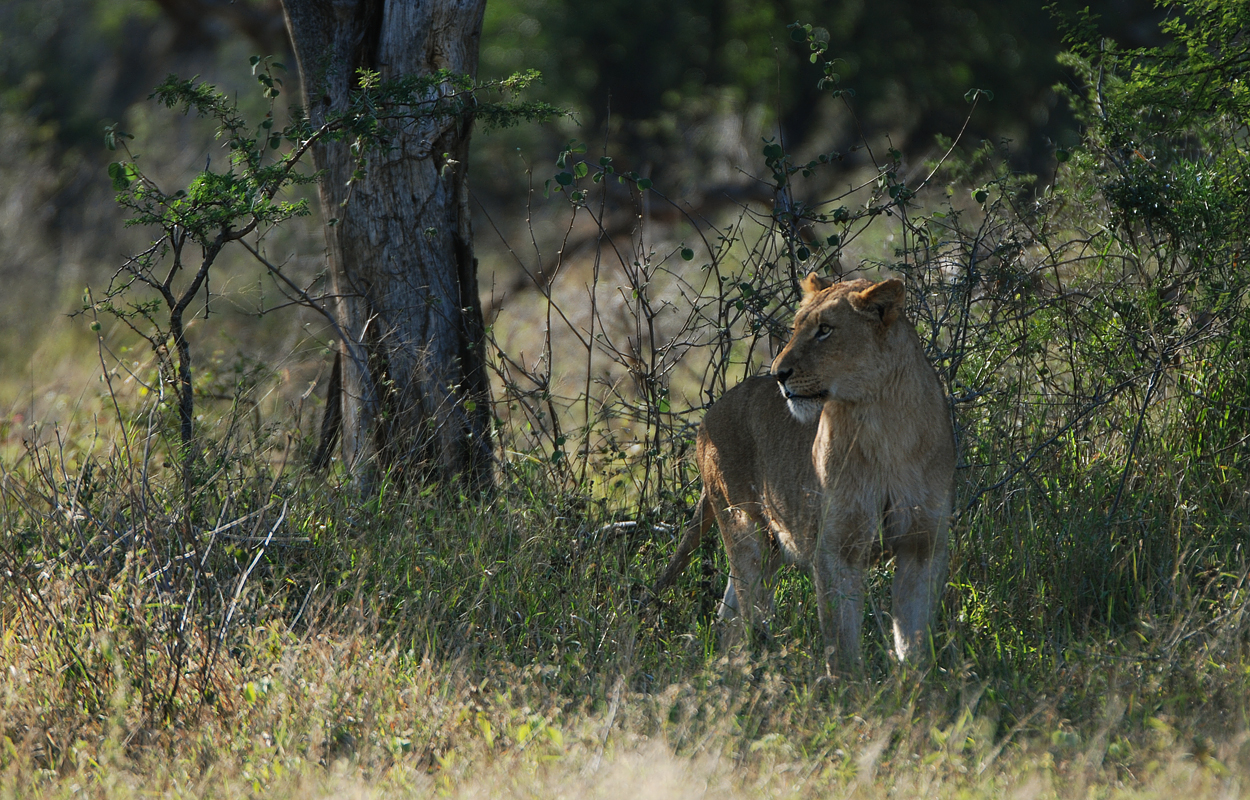 Four gorgeous lioness walked right past our landrover looking for prey.
Imfolozi National Park - South Africa
June 2008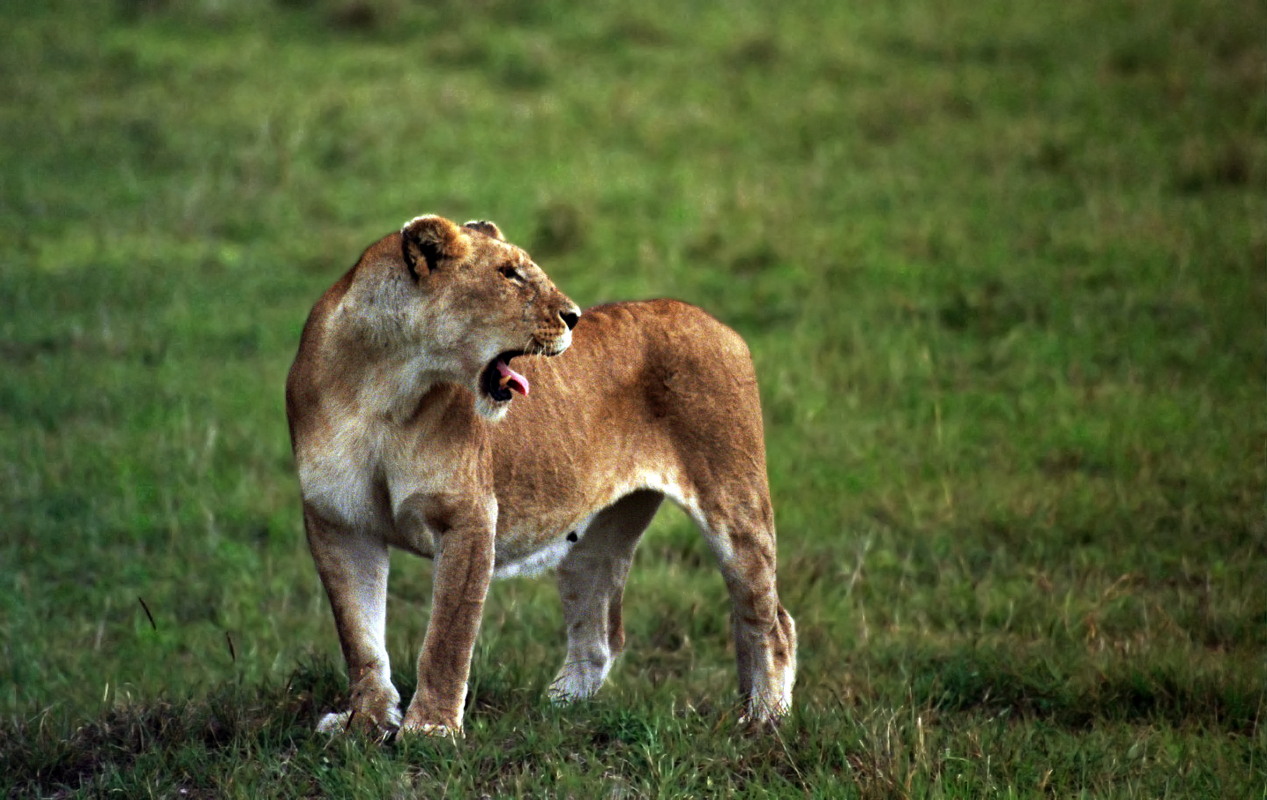 This is one of the first lion shots I ever took. The negatives have lost a lot of quality so scanning it obviously shows its age now.
Cameras have come a looooong way since back then but since this is the trip that got me so addicted to wildlife photography, but I still love this old shot.
Masai Mara - Kenya
February 1994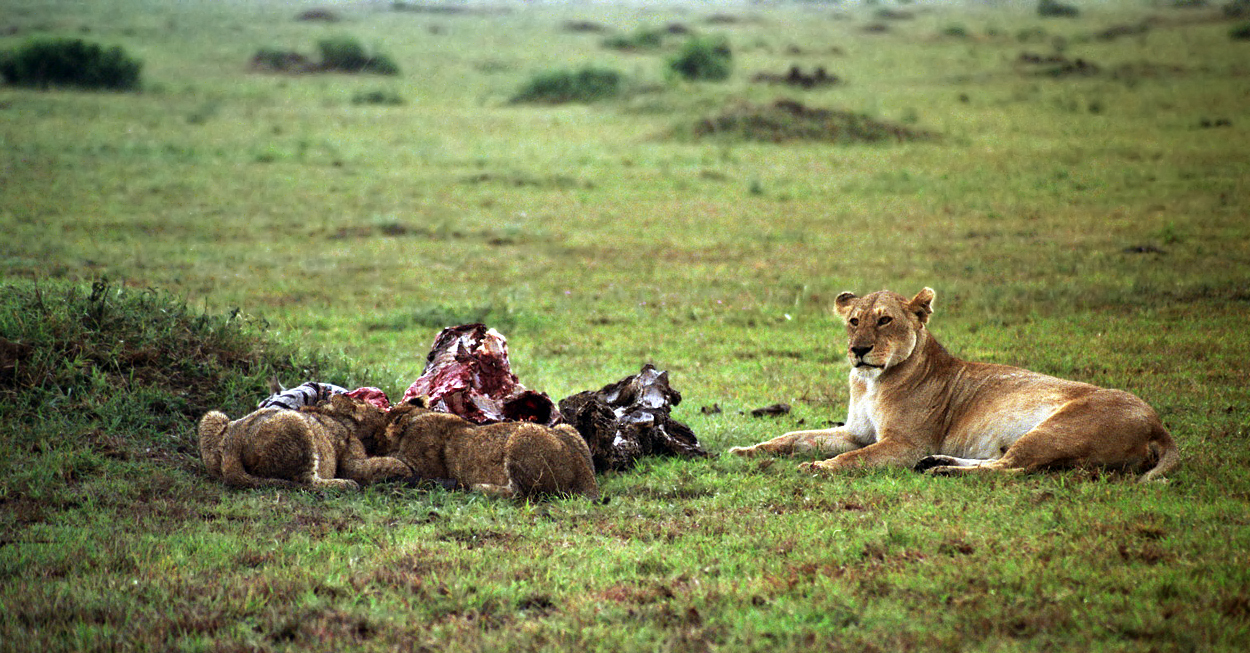 Lions feeding on a zebra kill. One might expect vultures to be surrounding a kill like this waiting for their turn within minutes of the kill.
In the popular national parks of Africa, it is usually tourist vans surrounding the kill and within 20 minutes of this shot you couldn't find
an angle to take a picture that didn't have range rovers or buses in the background. These lions were completely circled in.
Guides and drivers have gotten a LOT better over the years. Now they do tend to give the animals more respect and space.
Masai Mara - Kenya
February 1994