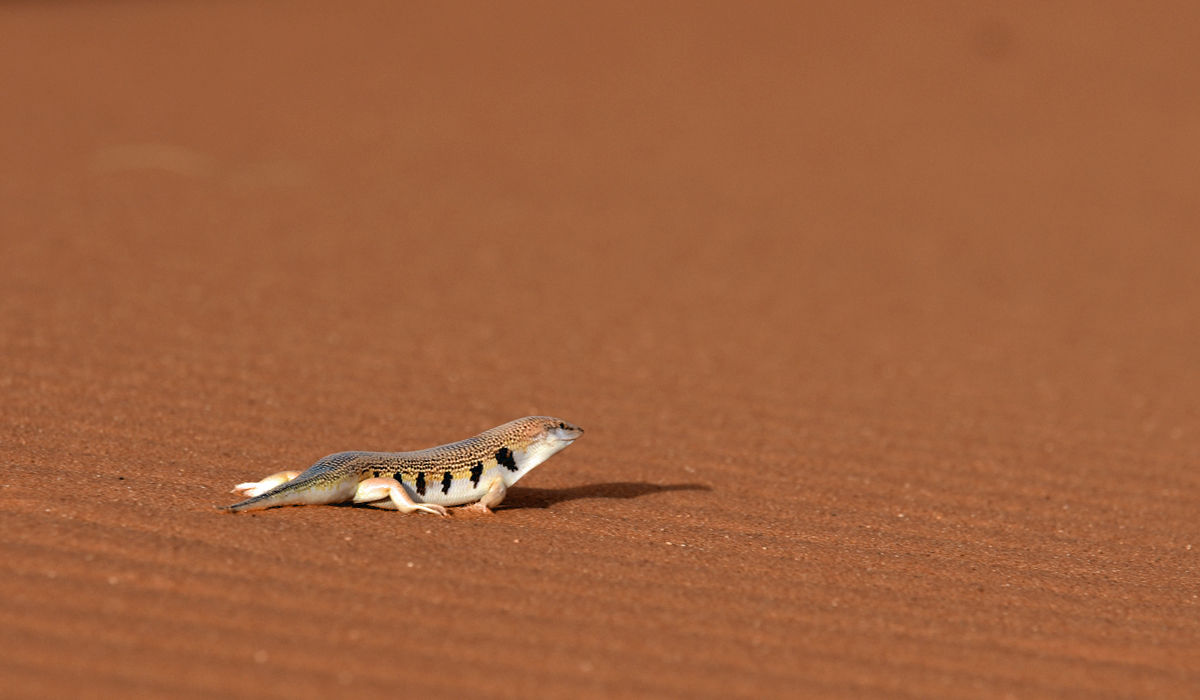 Sandfish is a specific species of lizard which lives almost entirely under the sand dunes.
They are amazingly fast at sinking into the powdery sands where they can nearly "swim" giving them their name.
Since they seldom move above the sands, they're a rare find. We happen to be lucky enough to see one above ground.
Morocco
May 2018