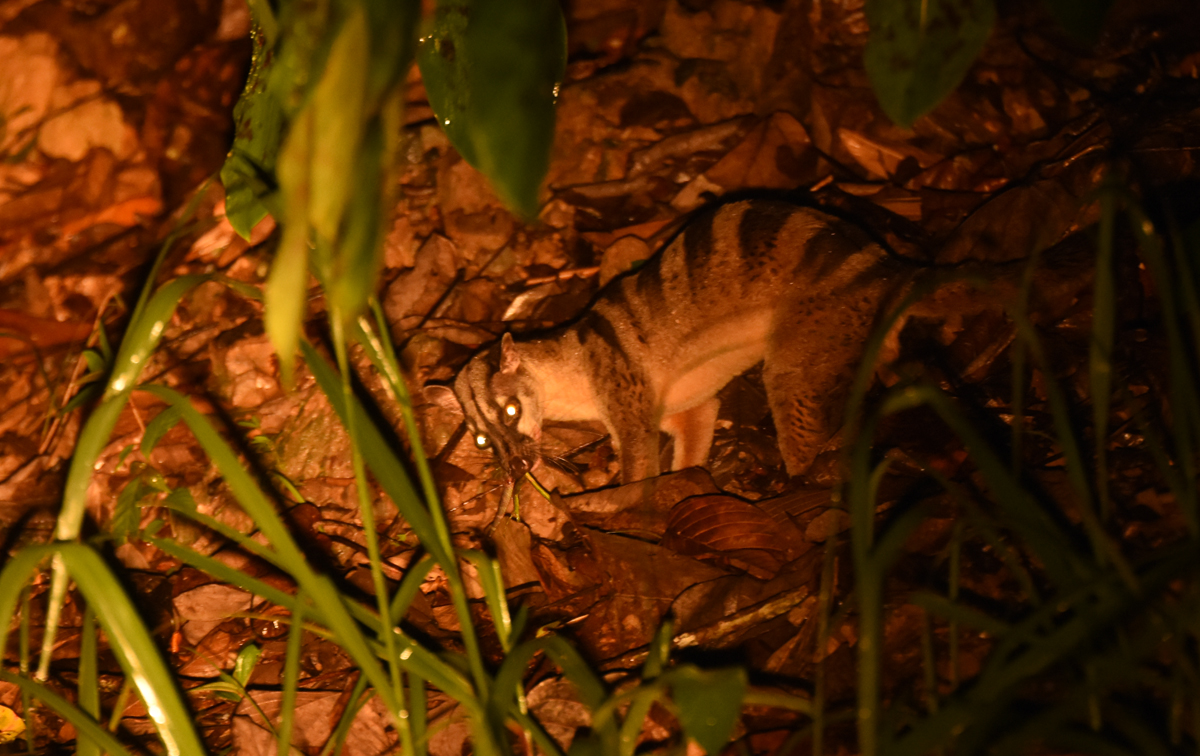 This is a Banded Civet. There are many species of Civets. They're called civet cats but they are not cats at all.
Various species of civets are extremely common across all of Asia but some species are very rarely seen.
This one is less common. It was eating a lizard along the road on a night drive.
Deramakot Forest Reserve, Boreno - Malaysia
August 2018