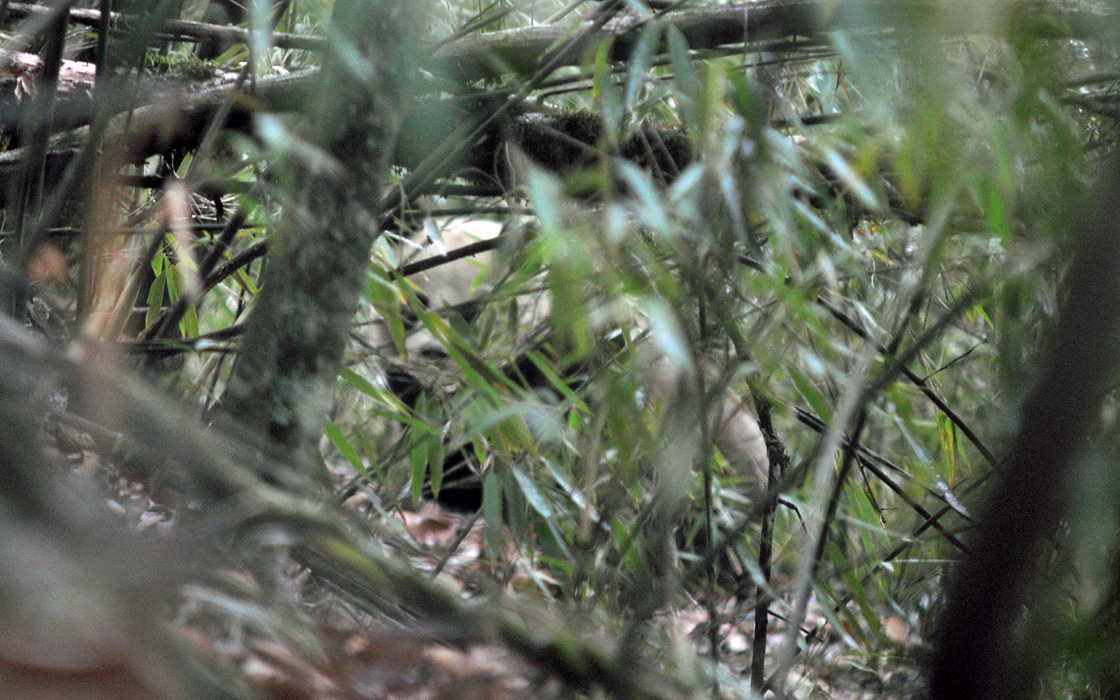 This heart-breakingly poor shot is the result of 12 long, agonizing days of cold, wet hiking in China.
A wild Giant Panda is one of the rarest sights on earth. Very few people ever get the chance to see one of these.
Most Giant Panda pictures are the result of captive bred and released animals from one of the handful of breeding centers.
Wild Giant Panda are nutoriously elusive and you can easily go months without seeing one even with your best effort.
I have every intention of returning to China ASAP to get a better shot of one, but little hope to be honest.
I've uploaded a 72mb, 9 minute movie about this shot if you are interested:
Movie
Changqing Nature Reserve - China
March 2011
Panda Zoo Movie
Panda Zoo Pic