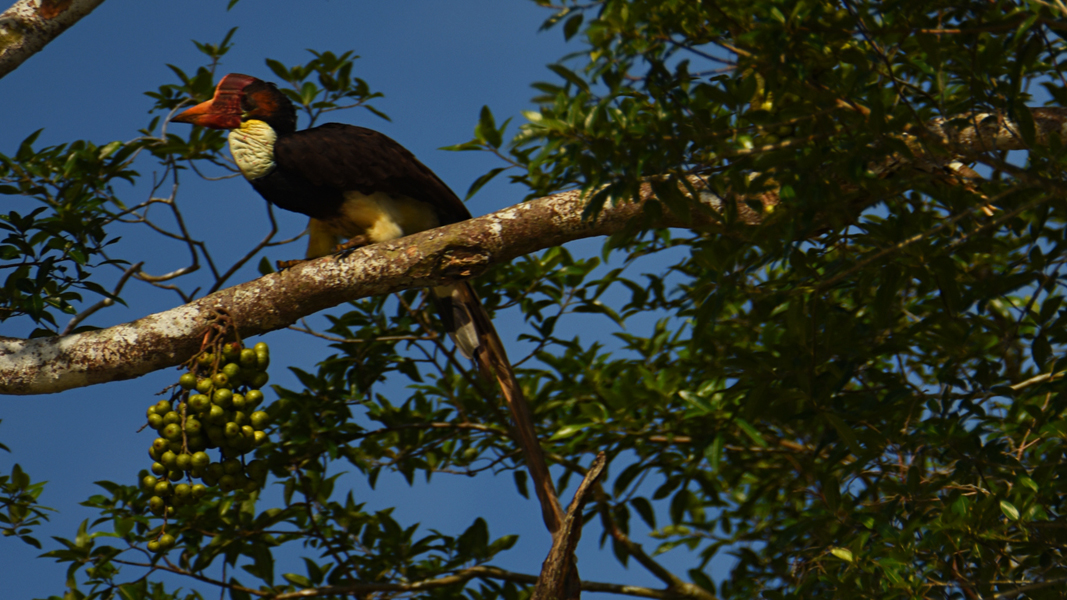 Helmeted Hornbill are the largest and one of the rarest species of hornbill in Asia.
There are dozens of species of hornbill and they're all pretty amazing but these
are truly fantastic due to their size and how rare of a sight they are.
This one is the female. The male is a bit more majestic but they're all stunning.
Tabin wildlife reserve on Borneo, Malaysia
August 2018