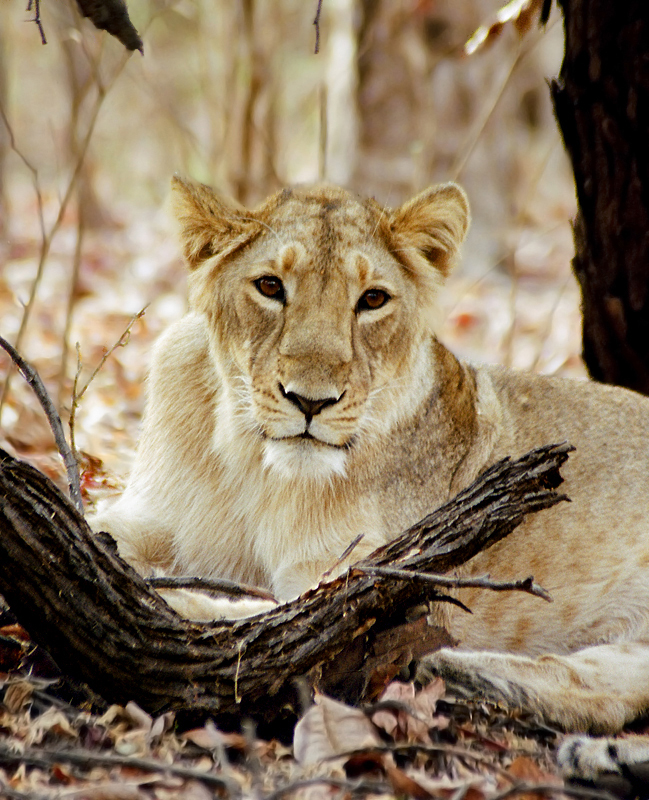 Asian lions were quite rare when I got this shot but they've been making quite a comeback under solid conservation efforts.
They're not very different from African Lions, just a sub-species but these beauties you approach on foot which is unnerving.
I was standing maybe 10 feet away from this lady out in the wild. A heart-racing moment to be sure.
Sasan Gir National Park - Gujurat, India
March 2006