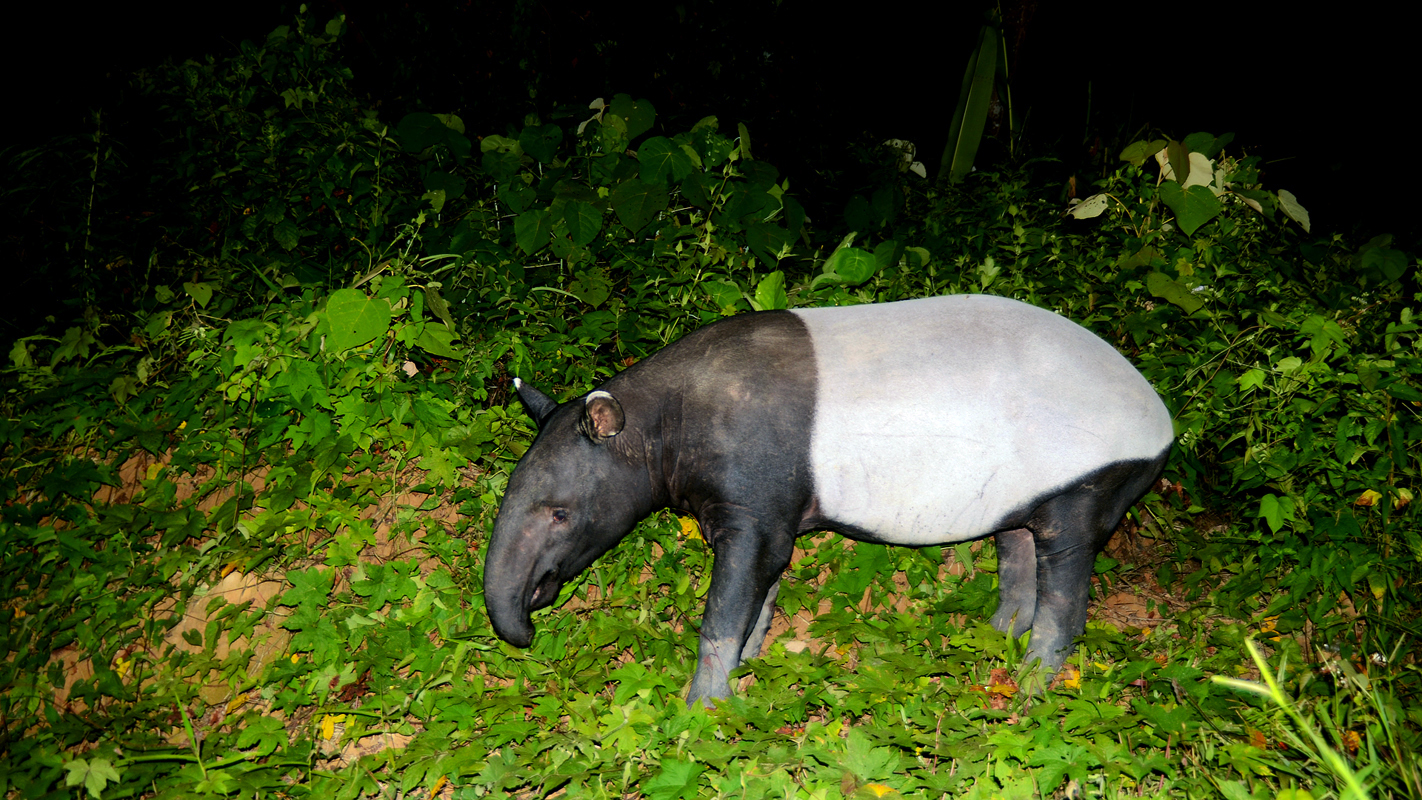 Malayan Tapir (also called the Asian Tapir). Unfortunately these are nocturnal animals and I could only get this shot with the flash.
This tapir species is quite rare now and only found in a few spots. Other than this one place, it is extremely difficult to see one of these.
There is a rather dramatic story to go with this picture, please click here to read it.
Taman Nagera, Malaysia
January 2014