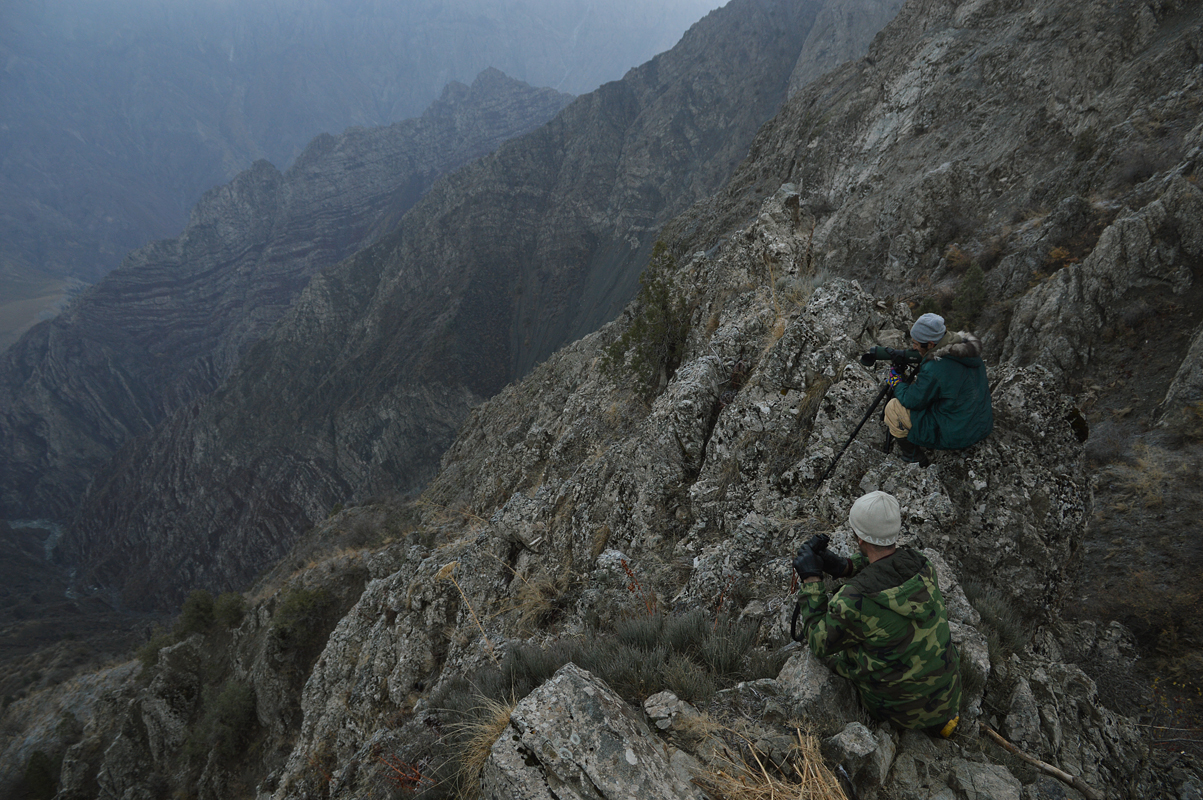 For 4 full days we hiked/climbed up to spots like this one with telescopes and binoculars.
Ultimately, the best shots of Markhor I got happened by just being lucky!
In one other area with a good conservation record, we stumbled across the group right near the road!
So in spite of all the hard work, the best shots on my site of Markhor came from just stepping out of the car!
Along the Afghanistan border in Tajikistan
November 2012