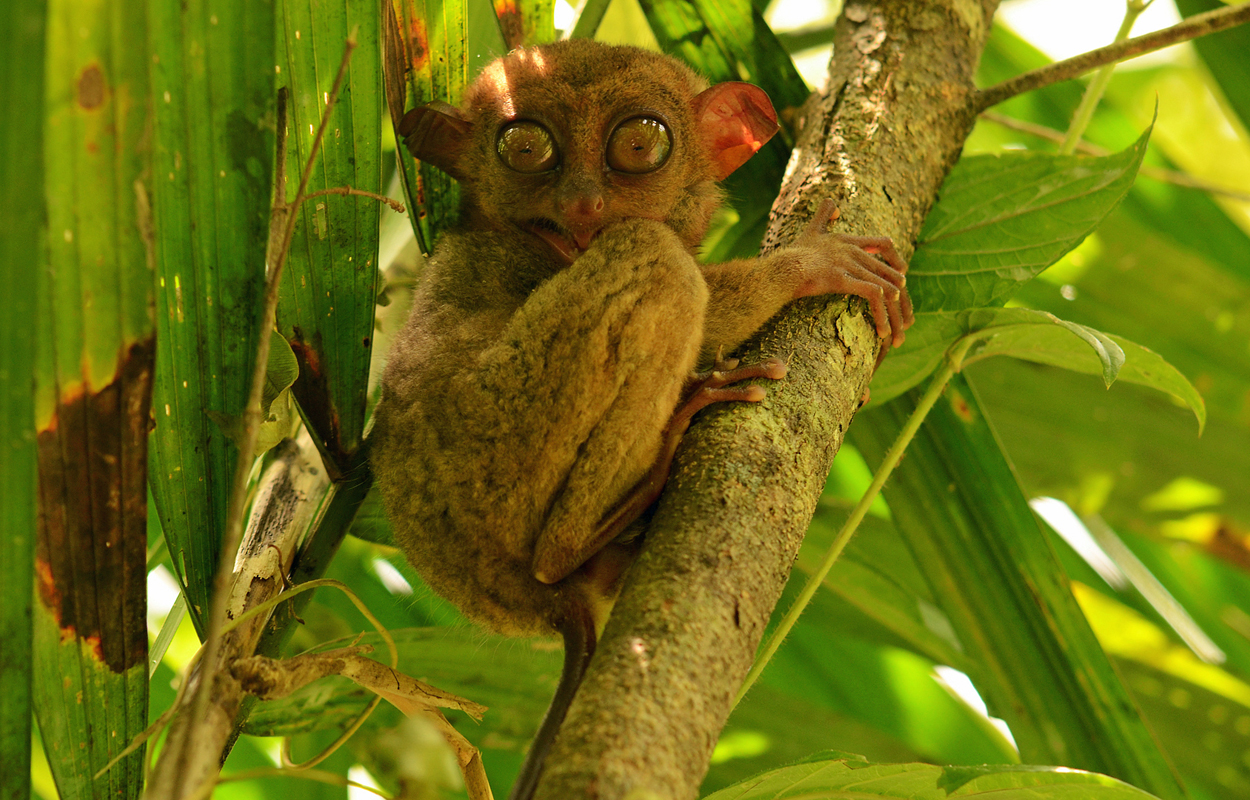 The endangered Philippine Tarsier. These primative primates are nocturnal, solitary, mostly eat insects, and have been known to commit suicide if kept in captivity.
While they are not kept in cages, I must qualify this shot. The Tarsiers everyone sees in Bohol are borderline between being purely wild or not.
They live in sanctuaries that are fenced off but large enough to be its entire range normally.
Furthermore, the fences keep pet cats out but allow Tarsiers to jump over easily to the much larger wild area outside through
the trees over the fence. Tarsiers often hop the fences back and forth, interact with each others outside the sanctuary as well as predators.
Still, for the purists, I'm qualifying the shot accordingly. Scroll down further and you be the judge.
Bohol, Philippines
May 2014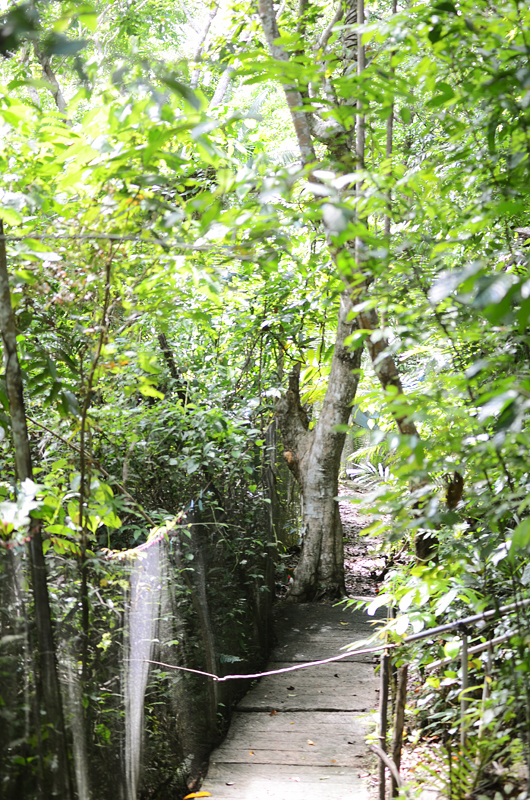 For a tree-dwelling animal which can jump 15 feet, these fences are really nothing. It's only about 5 feet high.
There certainly are a lot of stray dogs and cats roaming Bohol so it makes sense that is what these fences are for.
Having been to several of these santuaries, I don't see anything that keeps the Tarsiers in the area at all.
One guide explained that at night they turn on lights in the woods which attracts insects the Tarsiers eat which is why they stay around.
Since these critters can up and leave whenever they want and sometimes do, I say they're as wild as it gets these days.