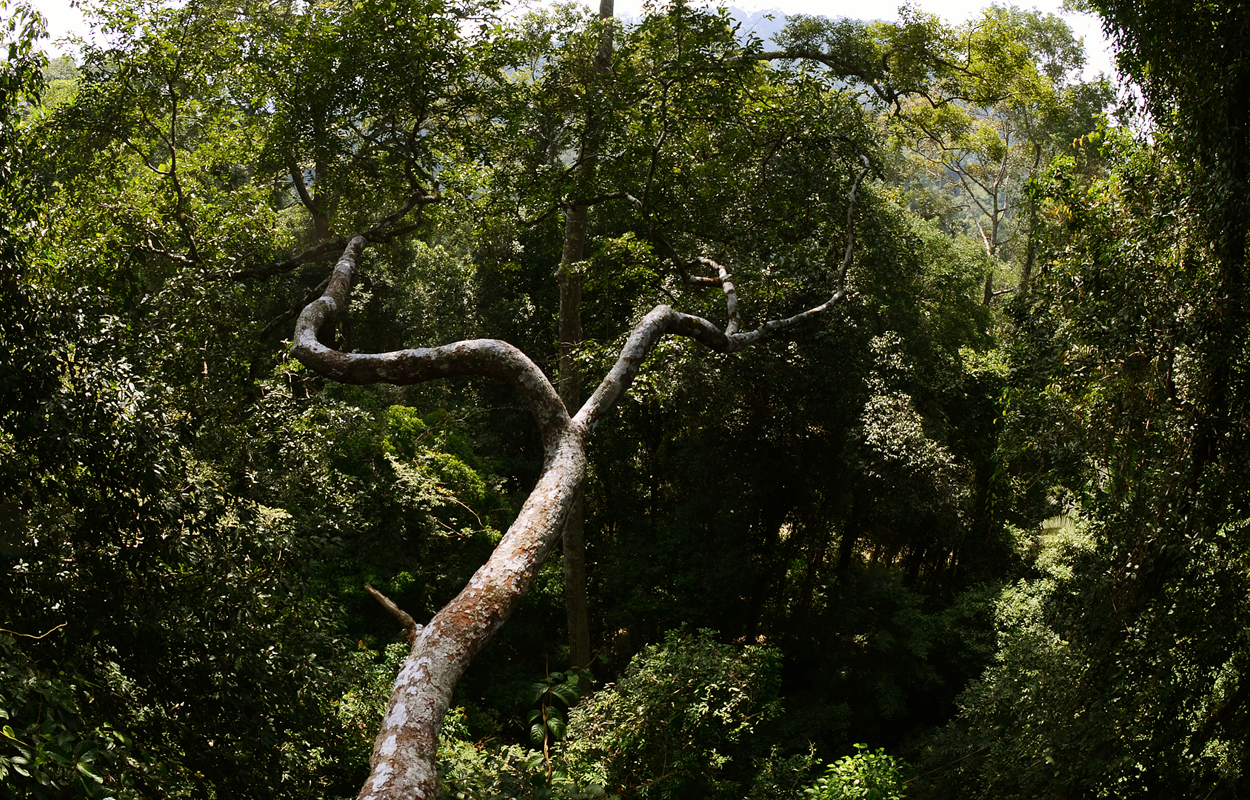 All rainforests are divided into three areas in terms of the wildlife and habitat in general.
Down on the forest floor, you'll find certain species while others prefer the middle section of the forest.
Then there are species which only hang out up on the canopy top. Going on a touristy "Canopy walk", this is a view of the mid-section.
Taman Nagera, Malaysia
January 2014