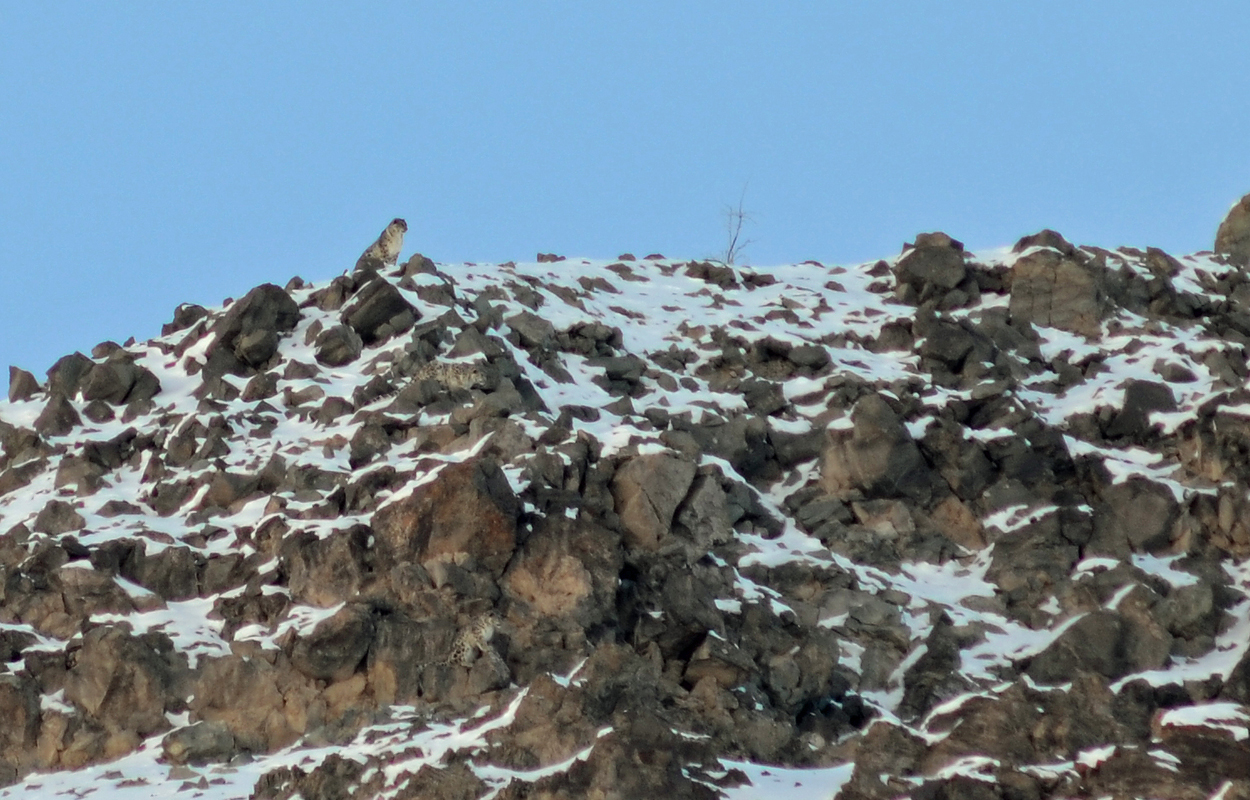 Another shot of the mother Snow Leopard with her two older cubs. Again, too far off to get a really good picture of.
I would love to someday take another chance at seeing a snow leopard up closer. Maybe someday I'll have something better to replace these shots with.
Still, I feel incredibly lucky to have gotten to see these wild snow leopards at all.
Hemis National Park, India
February 2013