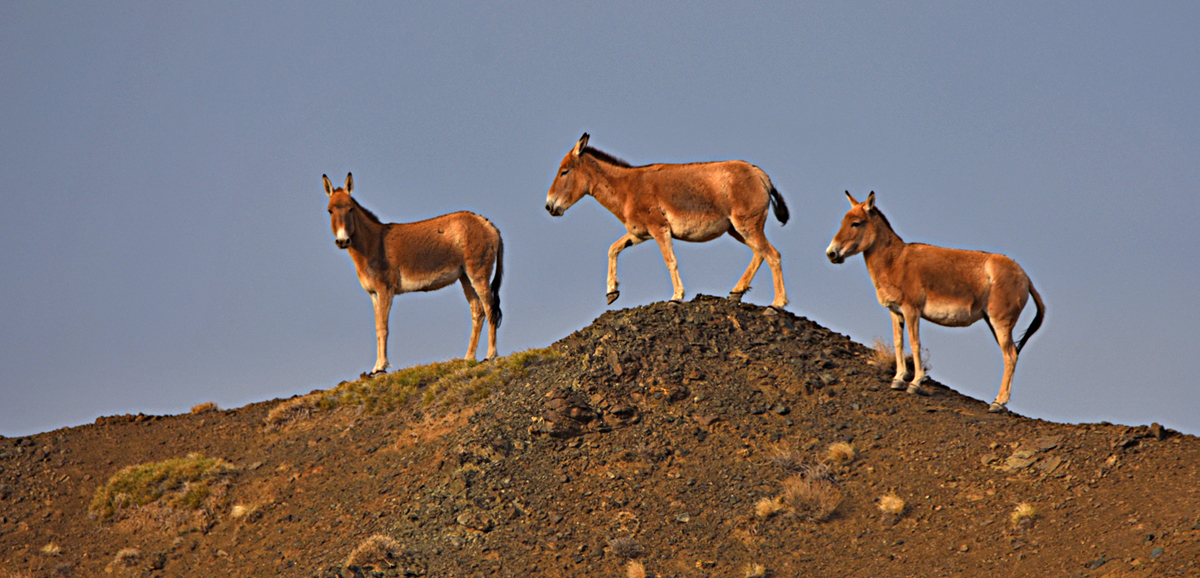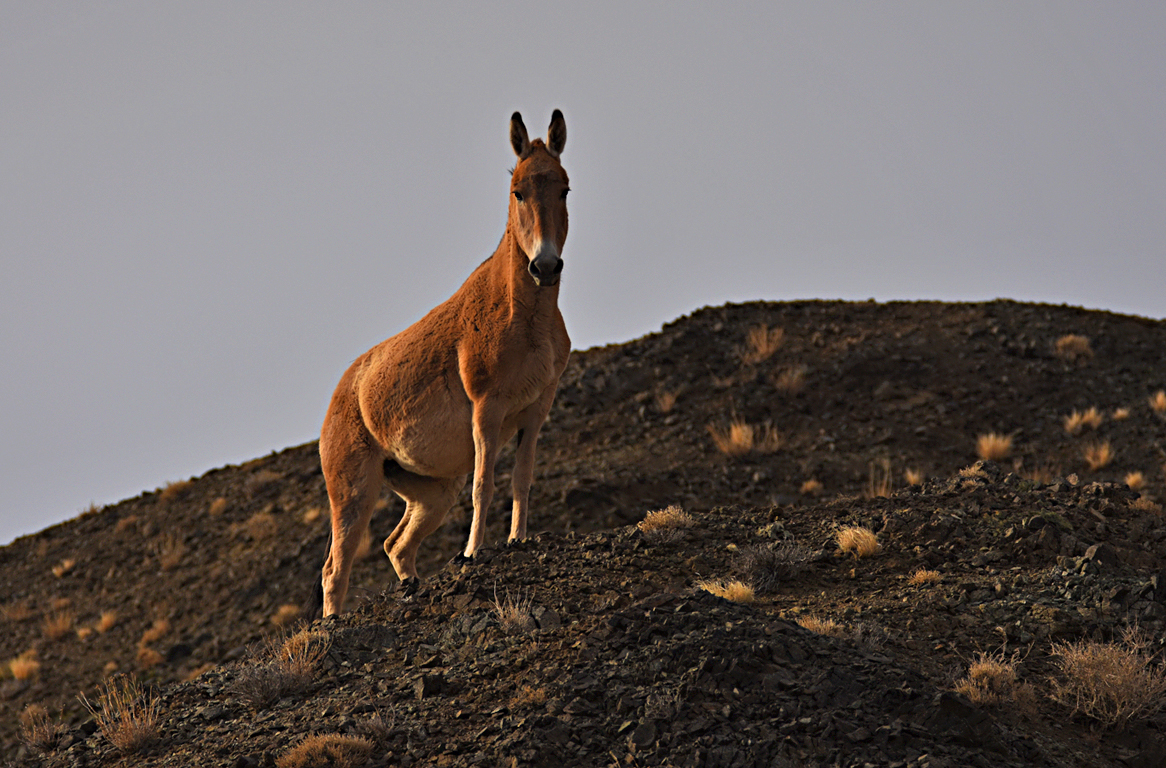 Unfortunate name but a neat species nevertheless. The wild ass (or Khang in some of it's range),
lives in some of the most inhospitable deserts of Asia. The first 2 pictures are from the Great
Gobi Desert in Mongolia and the bottom two are from the Rann of Kutch in western India.
Gobi "A" strictly protected area - Mongolia
April 2017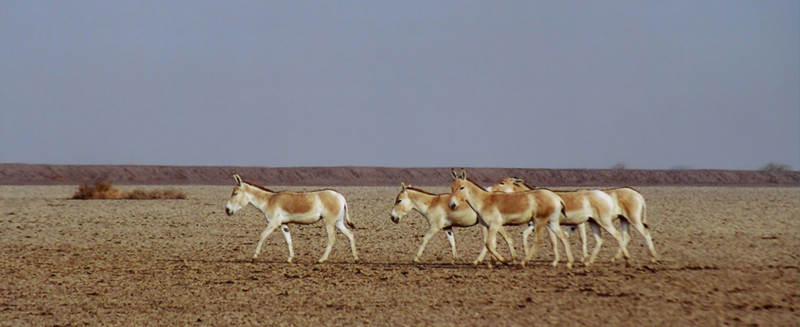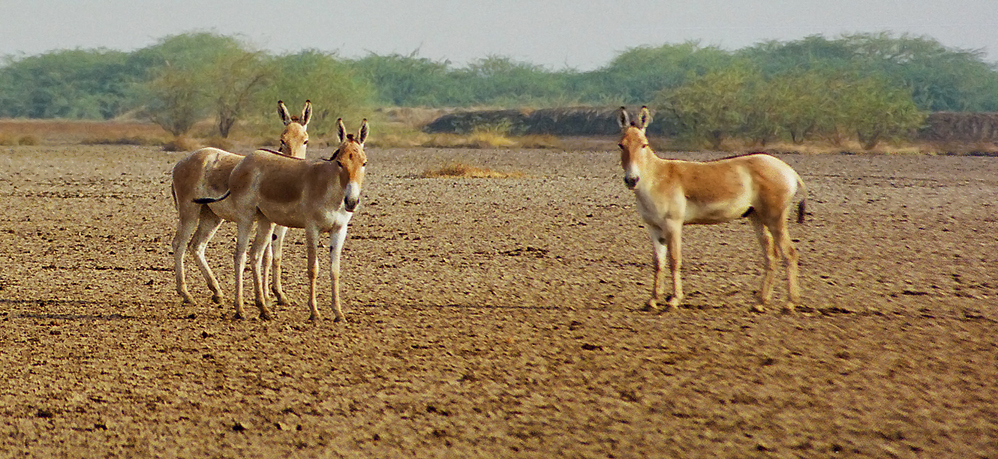 The Rann of Kutch is a huge, sprawling desert between India and Pakistan.
Little to nothing lives there except these wild donkeys and some nomads who live off camel backs.
Rann of Kutch - Gujurat, India
March 2006