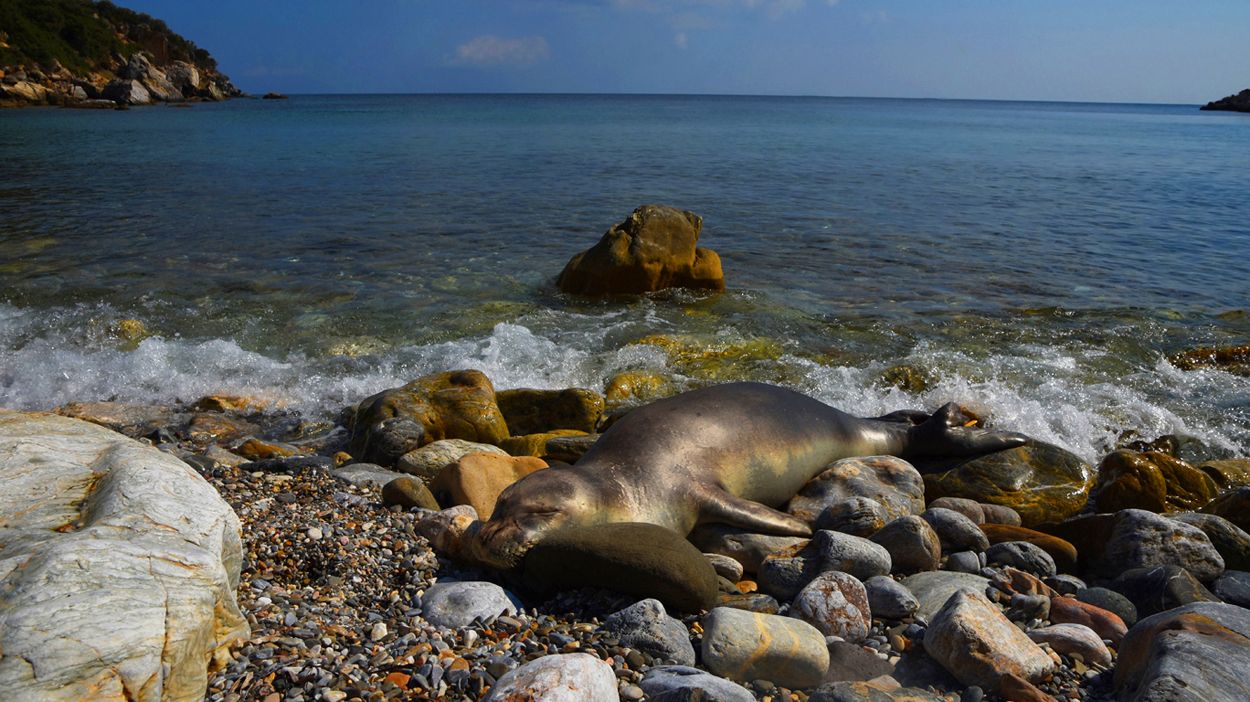 The Mediterranean Monk Seal is Europe's rarest large mammal. This is an endangered species and is usually hard to see.
Less than 500 exist and they all live around the Mediterranean Sea but the largest population is in Greece.
While these adorable seals are usually shy, this one just LOVES playing with people for hours and hours.
His name is Billy and on this day, dozens of beach goers swam and played with him before he tired out and slept.
Alonissos - Greece
August 2018