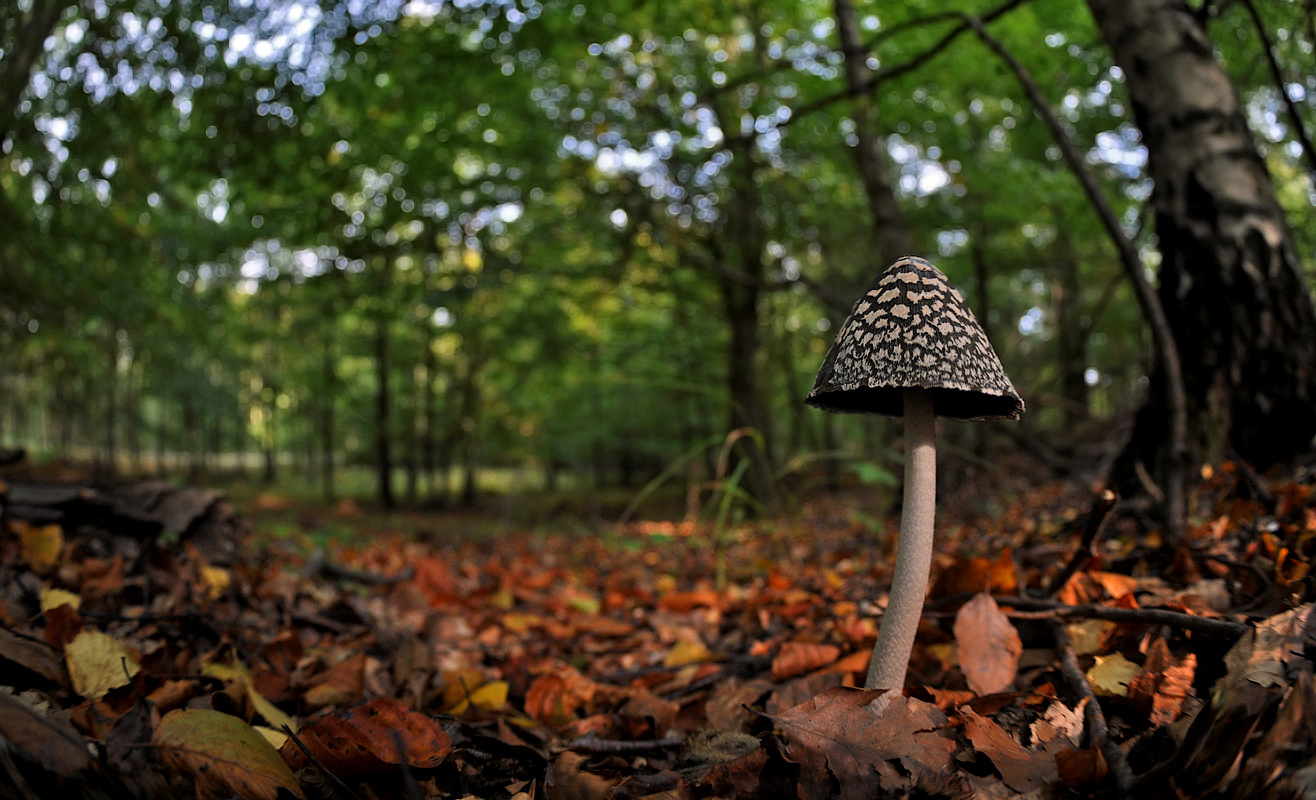 Just a happy little mushroom living out its days in Sweden. I'm not actually sure its happy but it seemed a nice enough spot.
After many months of having this picture on my site, I stumbled across the identity of this little beauty!
This is commonly known as a Magpie Ink Cap. Always happy to be able to identify a mystery photo.
Hackeberga, Sweden
Oct - 2010