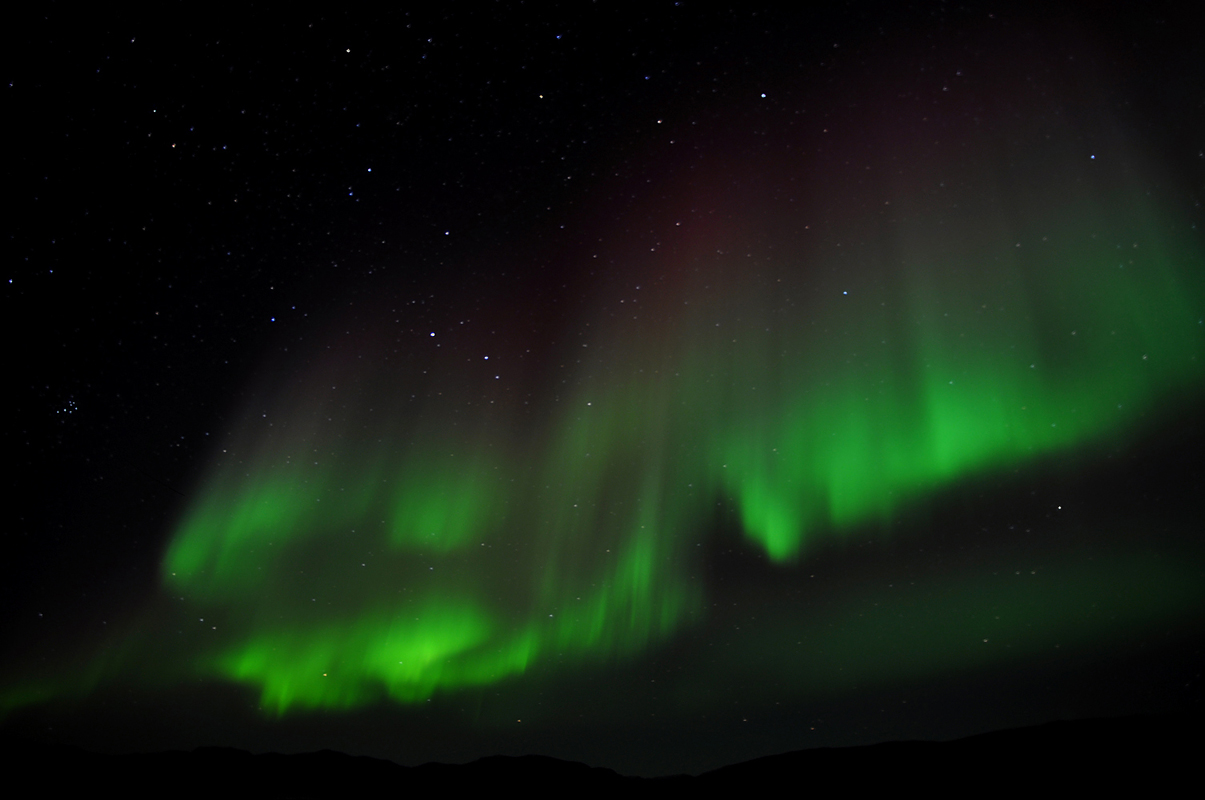 No photoshop needed, that really is how amazing the Northern Lights look around this area of Greenland on a good night.
But honestly no photos can possibly do this justice. This is something you really have to see in person to truly appreciate.
Nothing in your normal experience prepares you for the sky to so dramatically change colors and swirl around like some kind of magic show.
Kangerlussuaq, Greenland
Oct - 2010