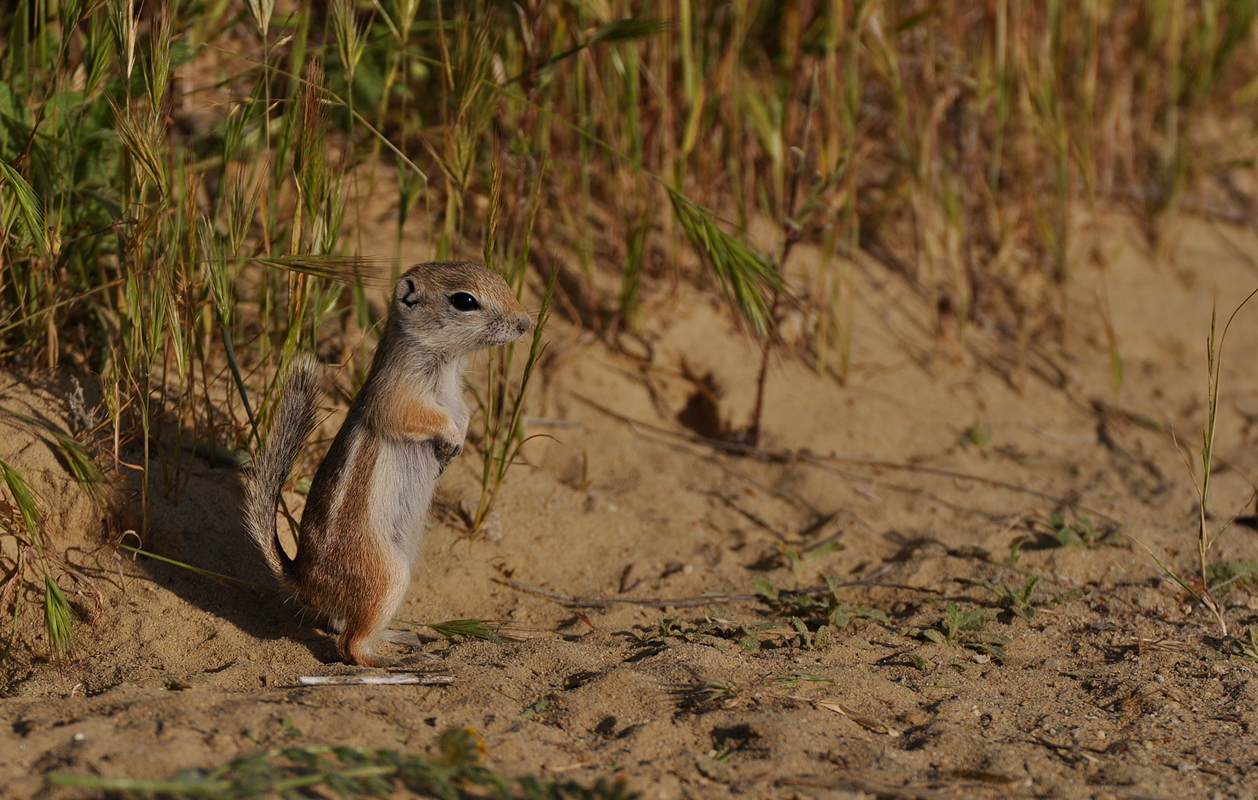 This little San Joaquin Antelope Ground Squirrel is now a threatened species existing almost entirely in this one area.
Like so many animals, the risk to this species is habitat loss as their old home range is now almost entirely farmland and cattle pastures.
They live in a very specific arid areas where non-native grasses now flurish. They can no longer live in those areas.
Carrizo Plain, California
April 2010