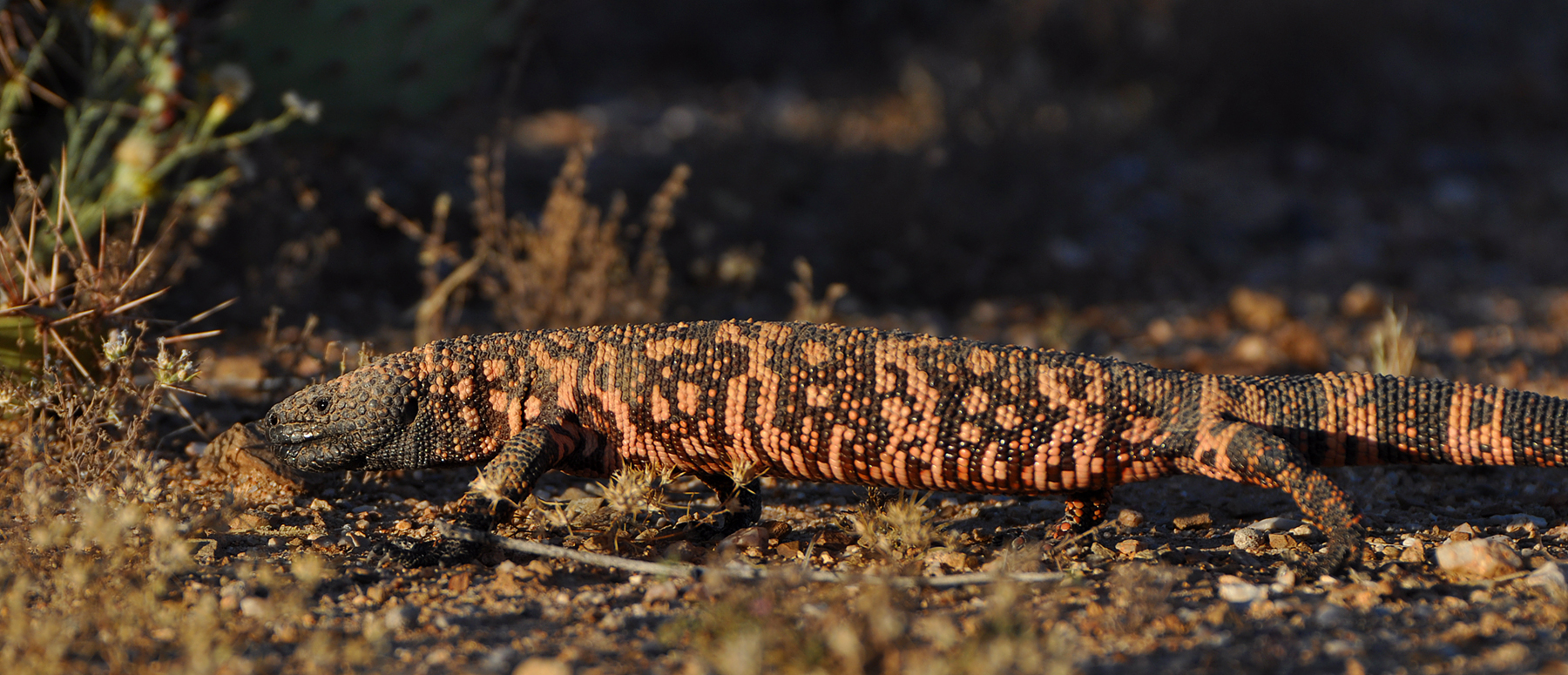 This is an incredibly rare sight. While out searching for this Gila Monster, my brother and I met several people
who had spent years or even decades out hiking and had never seen one of these. They are a nutoriously rare sight and we were very lucky to see one at all.
This guy just happened across the road in front of us then we lost him in a cactus patch within minutes.
Suguaro National Park (East), Arizona
May 2010