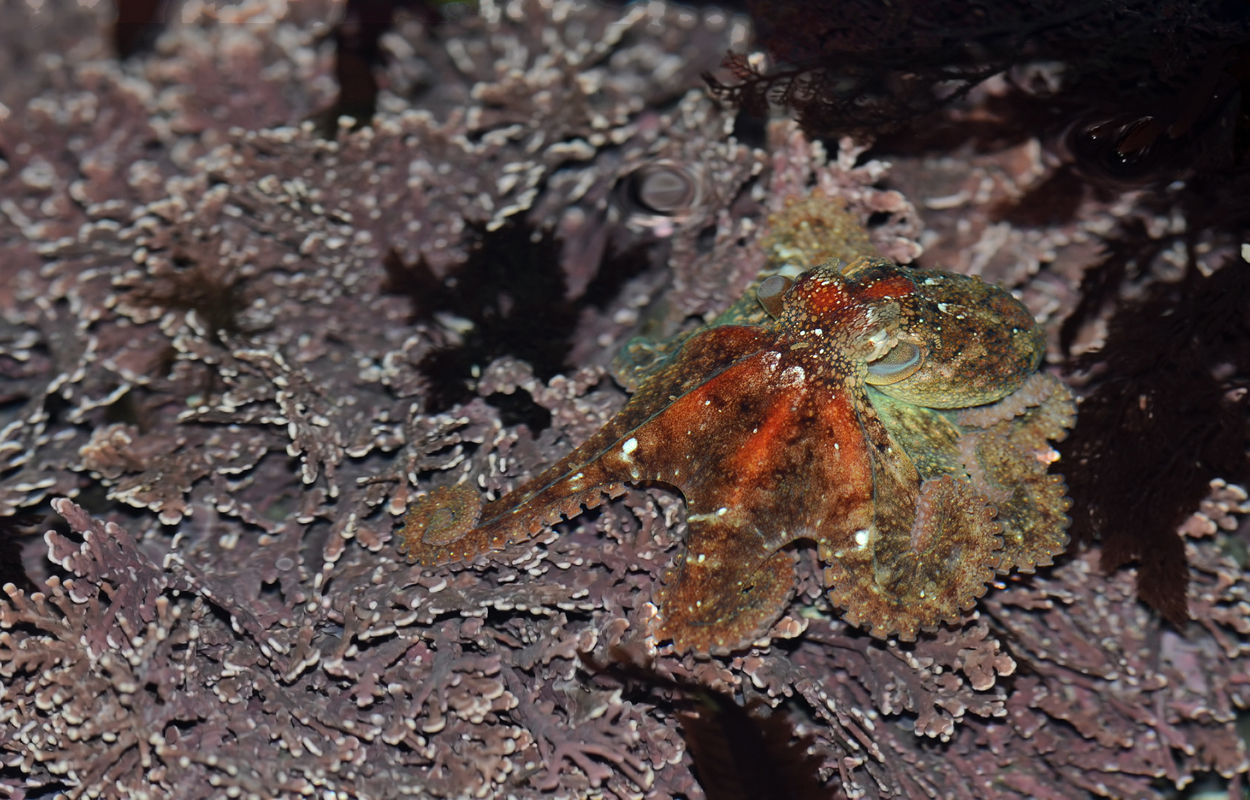 Just down the street from my home is a really amazing set of tide pools. Very popular on the weekends.
Every chance I get when the tides are low, I head down there looking for cool, rare critters. I had always hoped of seeing an octopus.
This is quite a rare sight down there but worth all the effort!
The little blurry spot just above it is where it is "exhaling" water from it's right side up to the surface.
Fitzgerald Marine Reserve - Moss Beach, California
August 2013