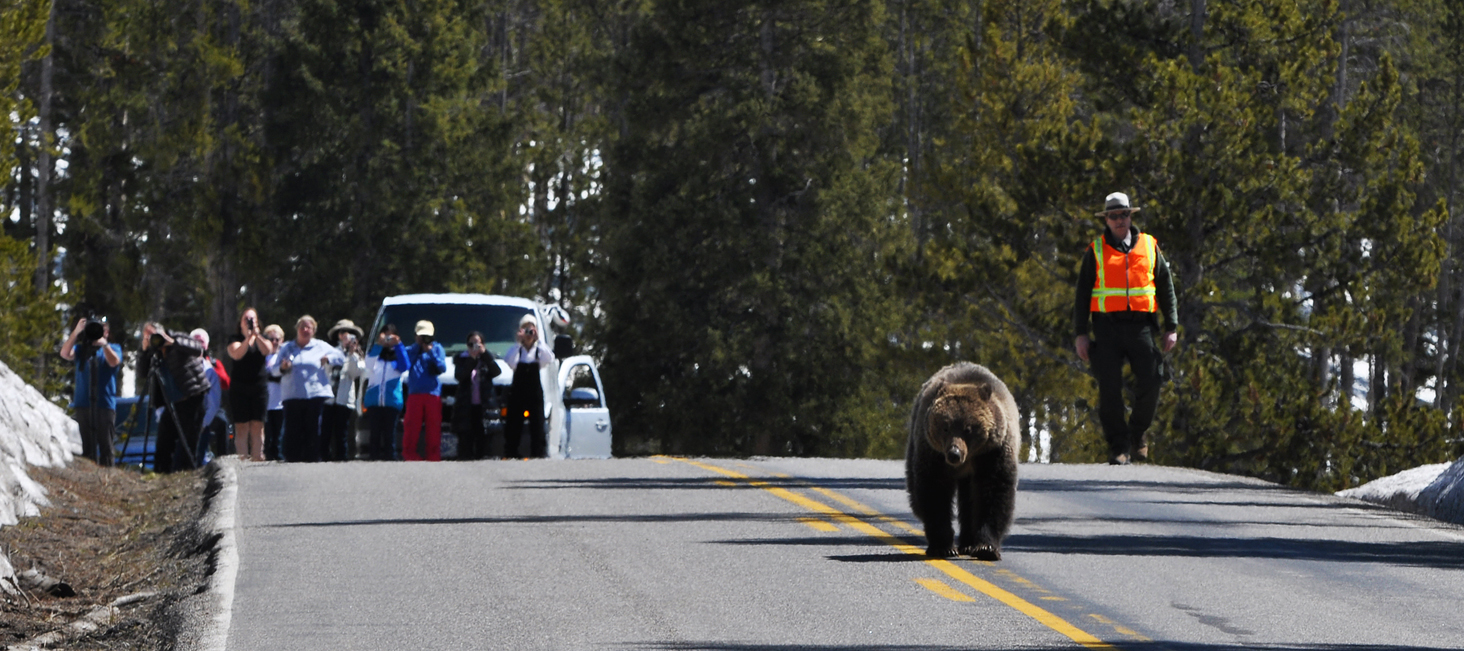 I hurried down the road hoping to get ahead of this Grizzly which was off the road.
Unfortunately, it came right up on the road behind me and being much faster than I the situation turned tense.
Hinling (my girlfriend) is the one in the hot pink pants back there taking a shot of me with the bear approaching!
Yellowstone National Park
March 2011