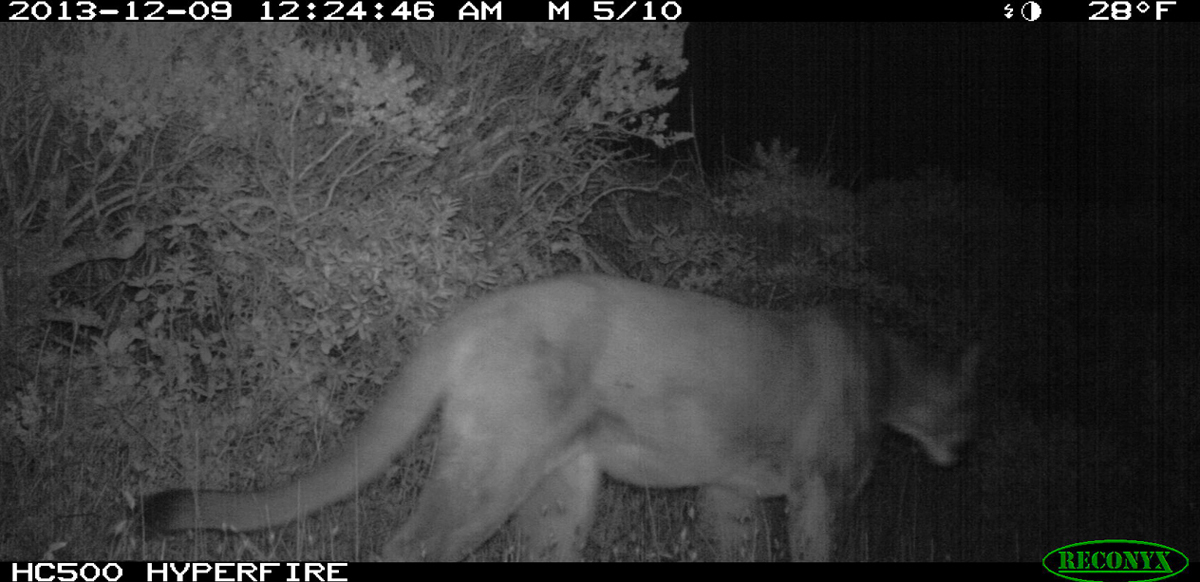 It's hard even to get a camera trap shot of this one. I've had that camera trap setup for months and months in all kinds of locations.
I was so so happy to finally get even this poor quality shot of one! Its amazing these live so close to civilization yet usually go unseen entirely.
For a size comparison, there's a full grown deer shot in the same spot below.
Just south of San Francisco, California
December 2013