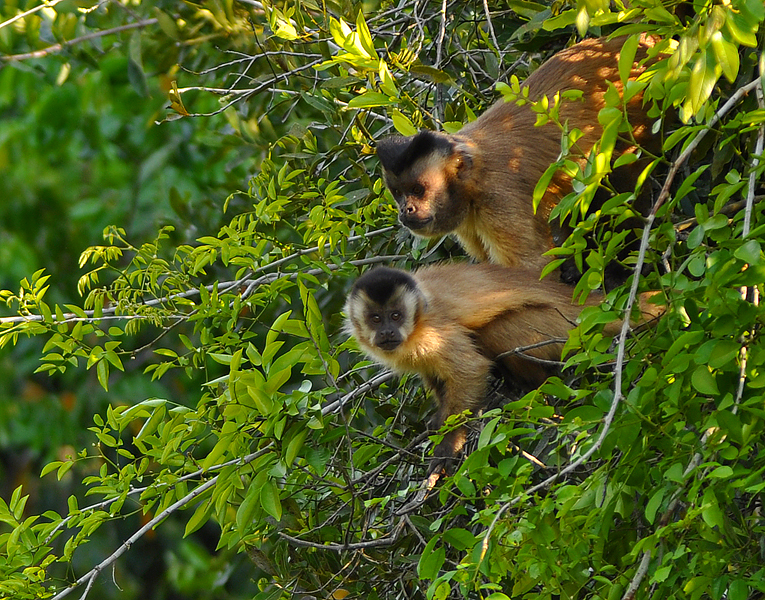 These are Capachin Monkeys. A great guide name Ari came knocking on my door one day and said "Monkeys".
I grabbed my camera and ran out with him and jumped into a boat - I had no idea where we were going.
We go just up the river a bit and he points back to the trees above us.
A whole family of Capichins were jumping one by one OVER the river behind us.
I caught them in mid-fight over and over. I love these shots. Thanks again, Ari!
Click HERE to see all those shots. It may take a while to load.
Refugio Da Ilha Region of Southern Pantanal, Brasil
Sept 2009