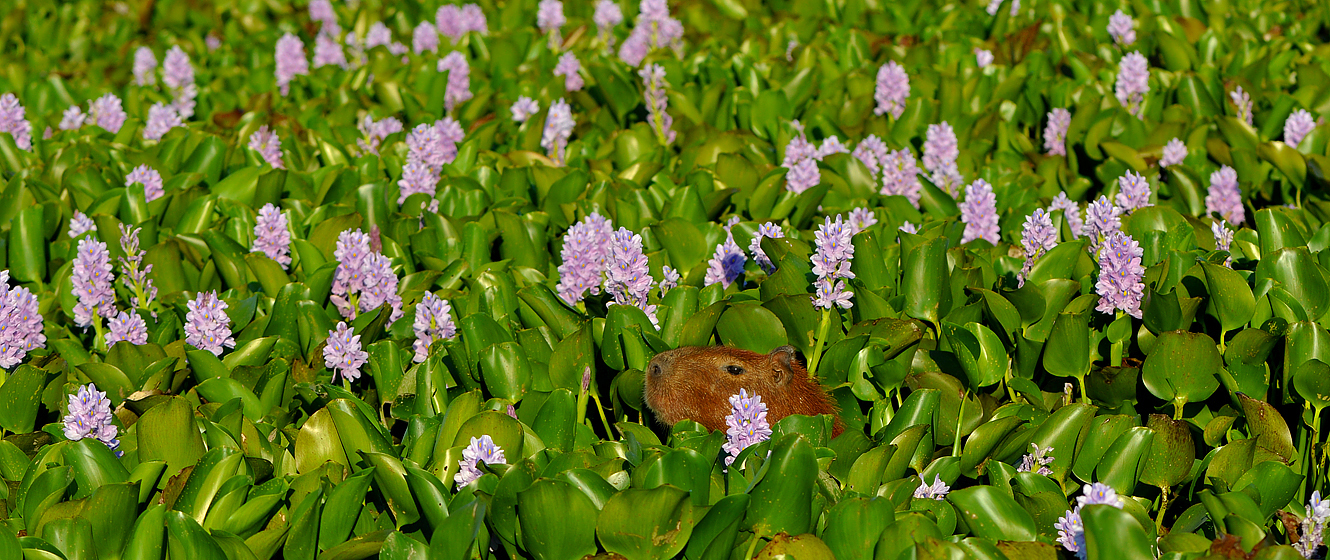 A capybara wades through a big patch of hyacynths in full bloom.
I had already seen about a billion capybara as they're very common. I almost didn't take this shot.
But some other tourists on the boat wanted to stop for some other reason so I took it and I'm glad I did!
Rio Mutum area of Northern Pantanal, Brasil
Oct 2009