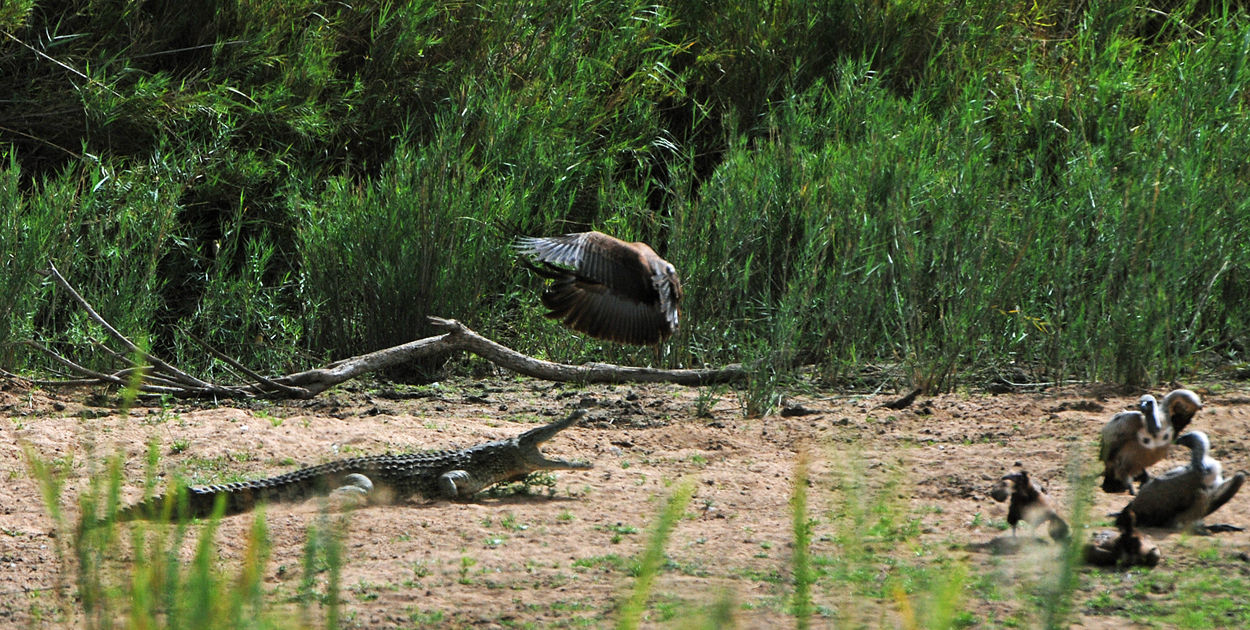 The croc marched up the bank and just missed this vulture! It promptly turned and ran full speed back into the water.
I was in a jeep full of tourists. We had went to this location on reports of a dead hippo hoping maybe lions had found it.
There weren't any lions that day but this was such a neat and rare interaction.
Kruger National Park - South Africa
May - 2008