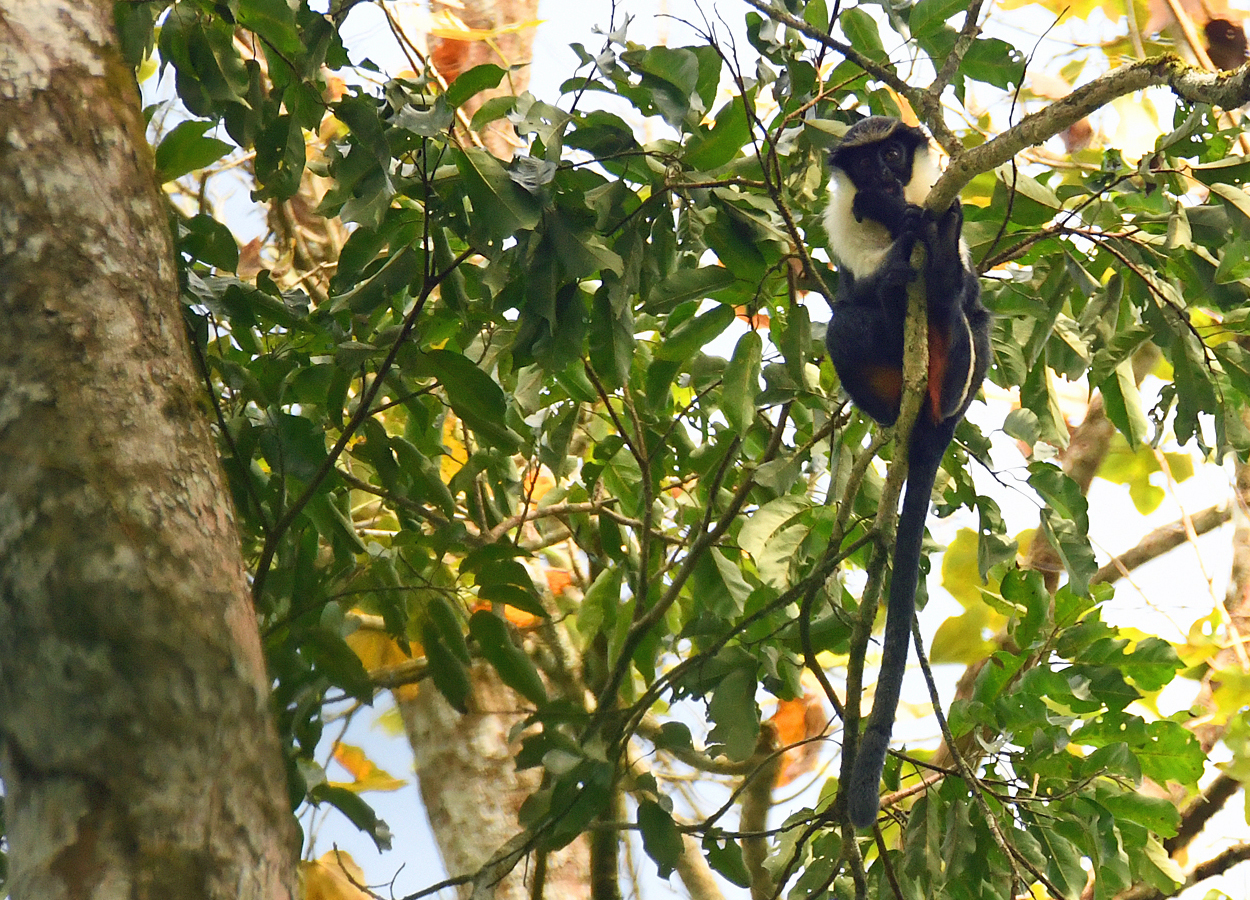 Diana Monkey are cute little primates! Lots of colors.
There are hundreds of species of primates all over earth.
So many that I hardly spend any effort trying to photograph them all.
Still, when I do photograph a new species for my site, I do get pretty excited about it!
Tai National Park, Cite D'Ivore
February 2022