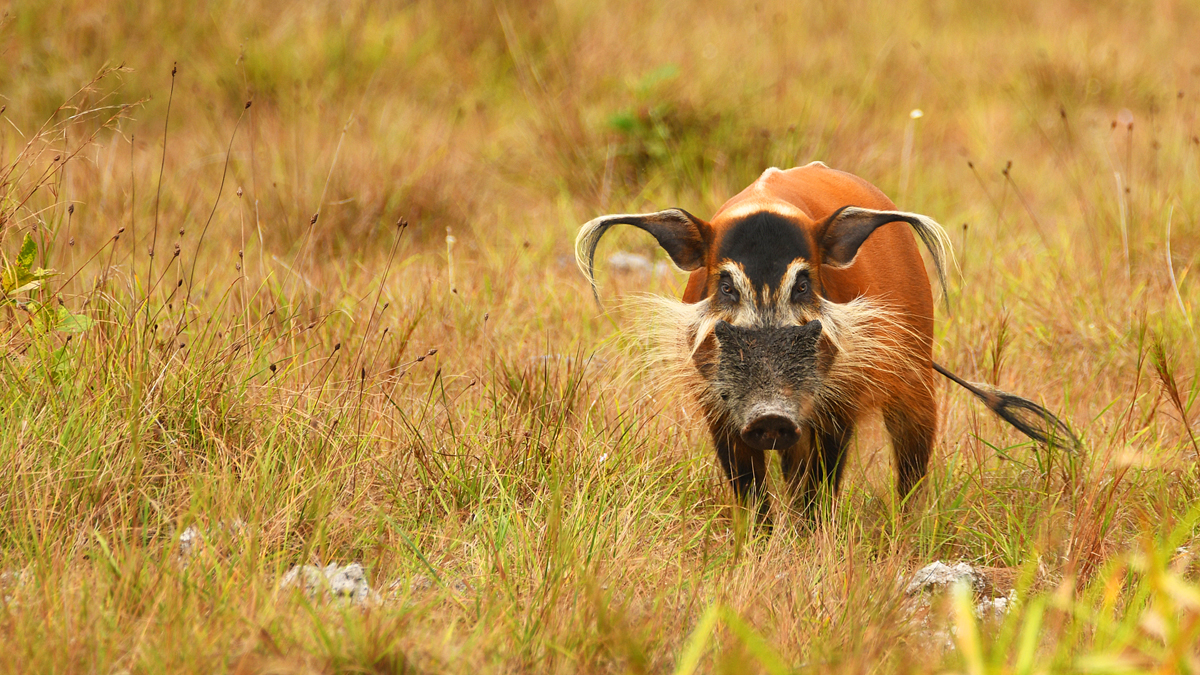 Red River Hog. The manager of the lodge was kind enough to take me out looking for these.
We were very lucky and found a group of more than 20 crossing an open savannah. We queitly crawled out in front of where they were heading.
Amazingly, they approached right around us and didn't seem to care we were there! Truly wonderful experience with these fun critters.
Loango National Park, Gabon
July 2022