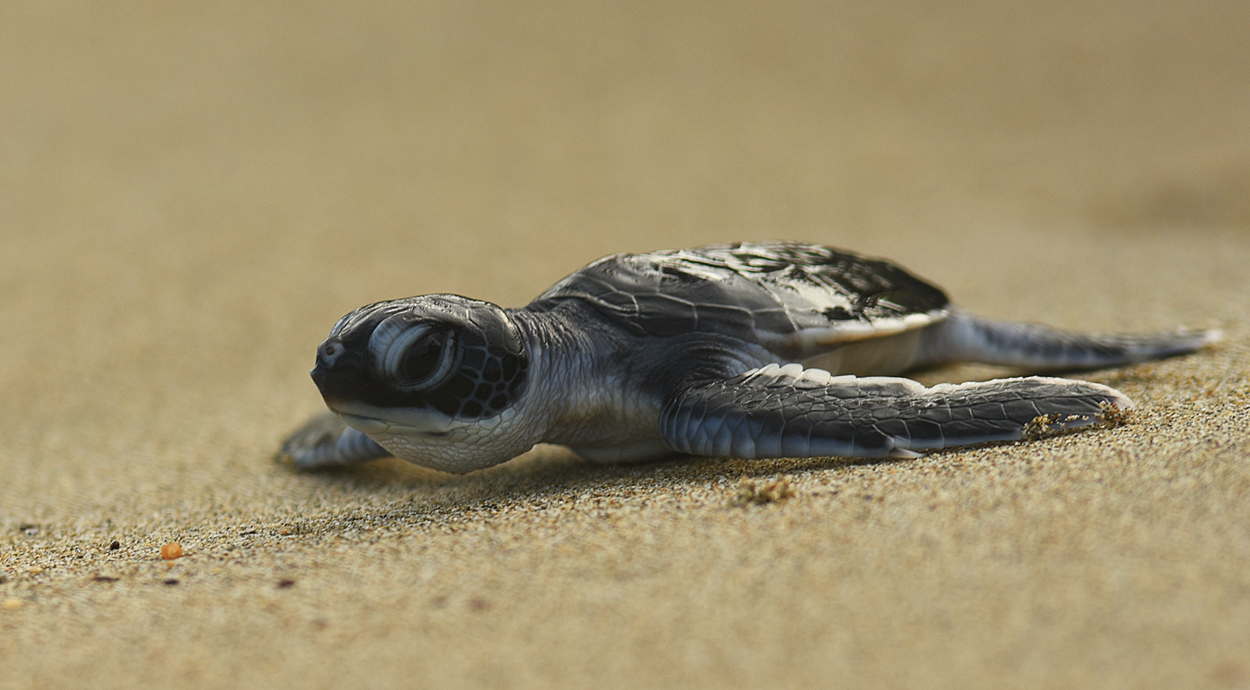 This baby sea turtle is spared the slaughter. It was taken off the beach where birds, lizards, sharks
and other predators wiped out almost every single baby turtle before they could make it to the sea.
Buckets of these little sweeties were released down the beach where it was a bit less violent.
Ujong Kulon, Indonesia
February 2016