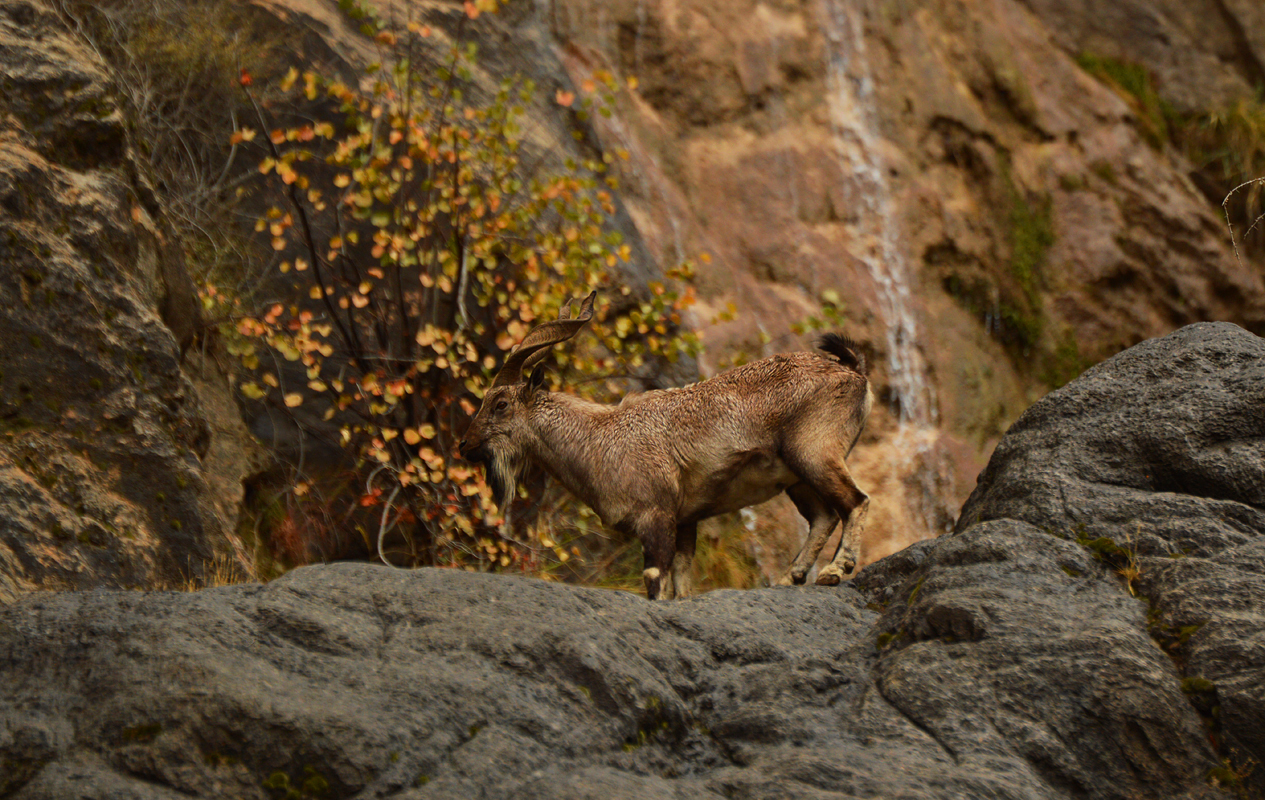 This guy is still a bit young yet. As a male Markhor gets older, its horns get longer and more twisted. Their "beards" get longer and they get a very majestic look going.
Unfortunately for them, that's right about the time humans consider them "Trophy Markhor". Hunters from around the world bid on these guys and poaching is still a huge problem.
On my first full day of looking for Markhor, my guides spotted 2 poachers with rifles in hand out looking for the same animals we were.
Along the Afghanistan border in Southern Tajikistan
November 2012