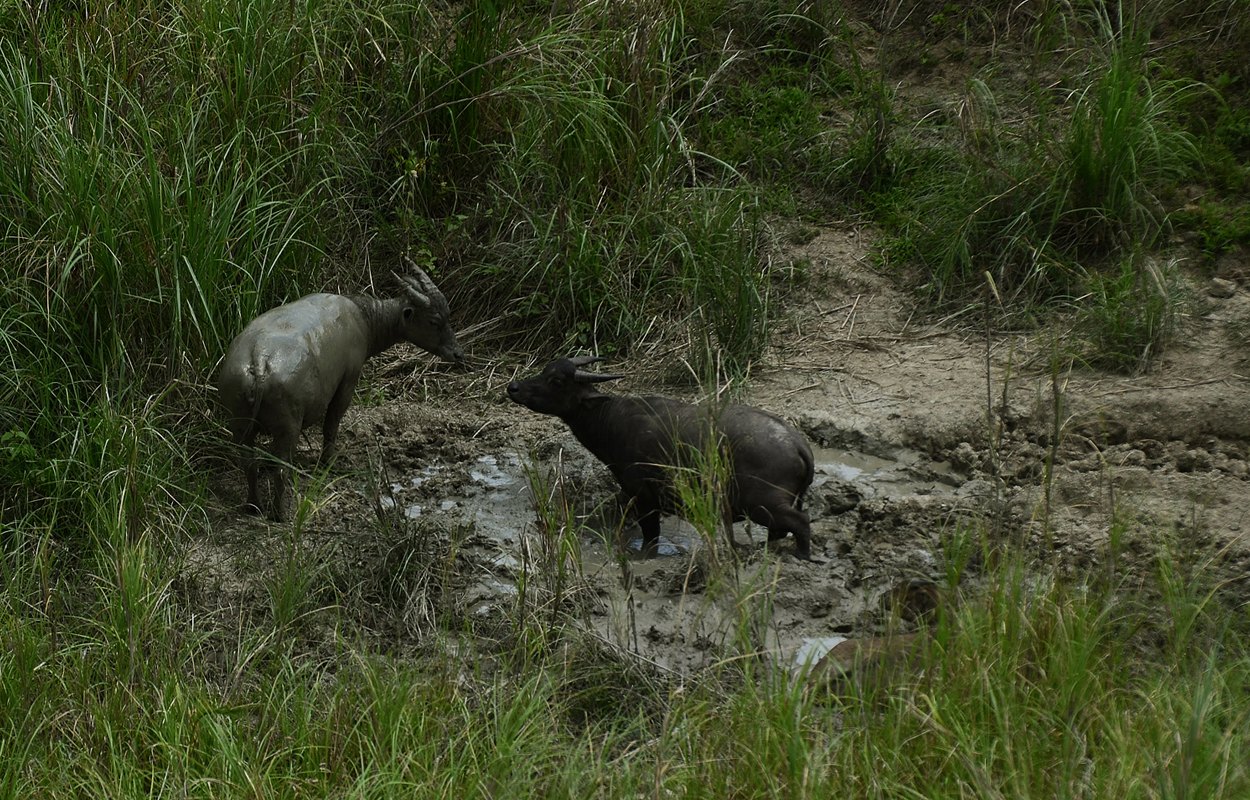 Tamaraw or Dwarf Water Buffalo. Though it looks similar to common domesticated water buffalo,
this is the wild and very endangered version. They only live in this one area high up in Mt Iglit National Park.
There are less than 400 today with no way to expand their territory and poaching for their meat still persists.
I bought some much needed supplies for the underpaid rangers and will try to send more for their noble efforts.
Mt Iglit National Park, Mindoro Island, Philippines
May 2014