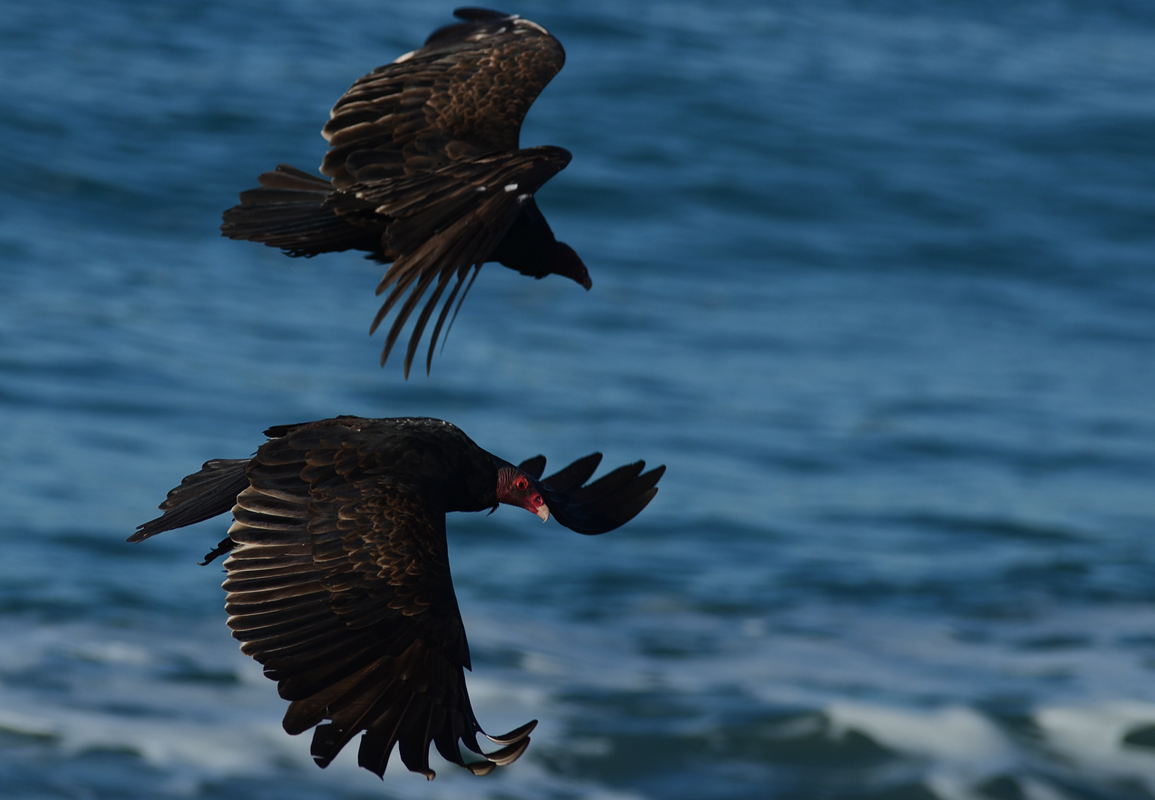 Turkey vultures, aka buzzards. I avoided putting this bird on my site for years in spite of having countless photos of these things.
I find them rather ugly as well as so over-the-top common that I just hadn't posted these before.
These two were with a few others eating a dead fish on the beach just north of Bodega Bay.
Goat Rock State Park, California
November 2013