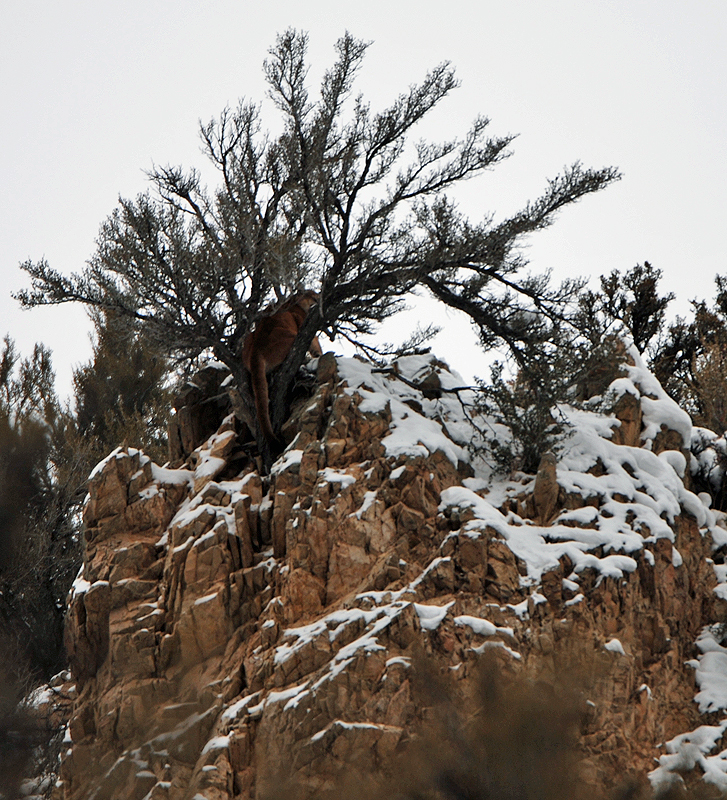 Another heart-breaker. This was easily the hardest day of wildlife tracking in my life.
From about 6:00am until about 2:30pm, we followed a pack of dogs along the tracks of this large mountain lion.
I was completely unprepared for such intense hiking/climbing/slipping on steep, snowy slopes without proper food, water or gear.
In the end, the lion was only 200 or so feet further up the mountain, but I just couldn't physically get there due to exhaustion and frostbite.
I have spent hundreds of hours in areas where mountain lions live but outside this slightly "cheating" way of doing it, it's been hopeless so far.
Some state forest area a couple hours south of Salt Lake City
December 2008